Easy Pay Direct is a merchant account provider based in Austin, Texas. The company primarily functions as an online payment gateway provider that matches standard and high-risk merchants with credit card processors that most closely fit their needs.
Name: Easy Pay Direct
Location: 2028 E Ben White Blvd, Ste 240-2006, Austin, TX 78741
Tel: (800)805-4949
They have the name Easy Pay Direct for a reason: small business owners need products that are easy to use.  They have created a product and an environment that is just that simple.

With a simple site, simple forms and simple support, they help businesses thrive.  In the era of entrepreneurialism, it's best if we have tools that we can depend on.
Company Promise: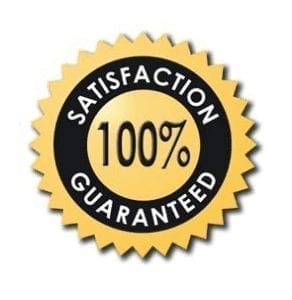 Striving to make your life easier.
Become the most pleasant people you talk to.
They will make collecting money trouble-free.
Your priorities will be our priorities.
Make everything easy.
EPD's Friendly, Powerful Technology
Easy Pay Direct was designed to be clean-cut, intuitive, and powerful.  They also believe that technology is not powerful unless it's used – and it won't be used unless it's easy.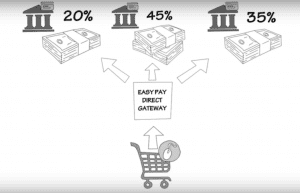 Made to process credit cards, electronic checks, and ACH transactions.  It allows you to use email invoicing, recurring billing, batch uploading, and online payment forms to collect payments.
While the design is easy and intuitive, they have added one-click answers for almost all of your questions.  From nearly any page you can click on a link and get the answer you're looking for.  If you'd rather have someone walk you through it, they're only a phone call away.
Easy Pay Direct's Security 
Safe, reliable, simple online tools are becoming more and more critical. The Easy Pay Direct system was designed to make online payments secure, easy and reliable. They store all information securely so you don't have to. They also go above and beyond PCI compliance with their quarterly scans.  Security isn't about meeting the requirements, it's about making sure your information and reputation are safe.  Upholding your reputation is easy with us.
Easy Pay Direct's Core "High Risk" Industries

Information Products and Product Launches
Distributed List – Load Balancing
Info Product Friendly
Launch Support
Single Point of Contact
Nutraceuticals
Don't put all your eggs in one basket. Ever. The Supplement space is riddled with problems. Whether you have a trial offer or you're selling straight sale – they have options for you. They can guide you through keeping a clean business
Gun Merchants
Gun Sales have doubled in the US since 2010. Yet, selling guns is full of red tape. They can open gun merchant accounts in a flash. Avoid the headaches and let one of their certified payments specialists do the lifting for you.
CBD Merchant Accounts
Your own CBD Descriptor
Likely no reserve
US Account
Next day funding
Offers CBD Merchant Accounts & Canadian CBD Merchant Accounts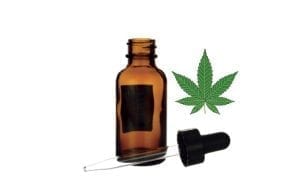 Easy Pay Direct has been committed to providing the most stable merchant accounts for e-Commerce stores selling CBD products, whether in the US or Canada.  They are actively working with a bank to finalize a solution that will allow start-ups and businesses to process less than a million a year – but as of today have not finalized the solution.  As a result:
Currently, they are NOT accepting startup CBD companies.
Currently, they are NOT accepting companies processing less than 100k/mo (in combined volume)
Approvals typically take 48 Hours!
deposit funds in 24-48 hours
There are typically NO reserves
Half the cost of other CBD Merchant Account Providers
The business name will be displayed in the descriptor of the consumer's credit card statement.
The merchant account, bank account, and business will all be in the United States (Or Canada, respectively).
You can sell CBD and other products on the same site.
Must be processing at least 100k/mo (as of 2019-05-17)
Accounts are for hemp-based CBD only. Lab test results are required to validate the products as CBD derived from Hemp.
Easy Pay Direct Has Focused On Cannabis Business Since 2010
With the rise of medical legalization, recreational legalization, and also CBD adoption, the banking and credit card processing climate around cannabis has been volatile, to say the least.
Over the last 4 years alone, the ability to process credit card payments for marijuana and CBD has been allowed and disallowed several times. Generally, when a solution has cropped up (pun intended), it has been a workaround that pushes the limits of legality.
Those options have been expensive, and unreliable and ultimately resulted in a huge expenditure of time and money for CBD entrepreneurs who used those options. Finally, they have the first 100% above board, legal CBD merchant accounts in the US & Canada.
Guaranteed Lowest Rates
Base Rates for US CBD Merchant Accounts:
$29.99 per month
4.99% + $0.29 per transaction (lower rates based on volume)
Gateway Provided
Base Rates for Canadian CBD Merchant Accounts or Canadian Marijuana Merchant Accounts:
$29.99 per month
3.95% + $0.29 per transaction (lower rates based on volume)
Gateway Provided
For more info about Easy Pay Direct…
You can visit their Website or Facebook to know more about their services
Have you used Easy Pay Direct? Leave a review below.