Editors note: This is a guest post, and does not reflect general staff opinion.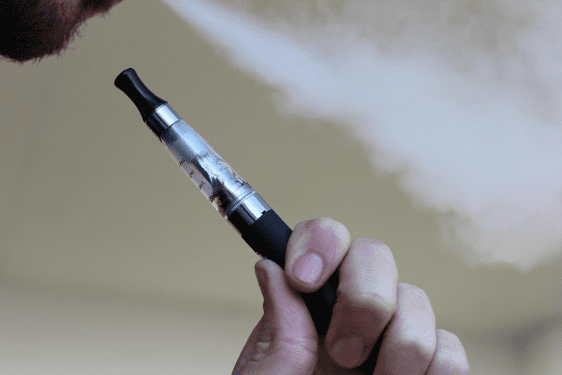 Anxiety and stress are two of the major mental illnesses that are posing threats to the well-being of today's youth. As per a 2019 report by Pew Research Center, 70% of young people believe that anxiety and depression are significant problems in their community. Furthermore, in December 2020, more than 56% of the young individuals reported symptoms of anxiety and depression. 
Vaping is known to decrease the symptoms of anxiety and depression; it also instills a sense of calm. So when you start your vaping journey, knowing which vape is best for you is necessary. That's why you probably landed on this page that contains the eight best vaporizers in your budget and is also portable.  
9 Best Budget Portable Vaporizers Available Online
  1. The PAX 3 
When it comes to being affordable and portable at the same time, the PAX 3 can be the best option that you will ever choose. You have minimal control buttons on this vape, so it is best for someone who doesn't know much about vaping. You can find one button and four light petals. It is easy to operate, and you must pack it tightly and press the fire button once. It helps to begin your session within 30 seconds. 
This vape has a stylish design, and you can choose from many temperature control options with just a few clicks. Another advantage of selecting this vape is that it is durable; it doesn't come with moving parts or glass bits. When you are ready to take further steps into the vaping world, you can use apps to link it to your phone to discover various settings.
  2. Firefly 2+
If you are looking for a fast, on-demand dry herb vaporizer, a good option would be Firefly 2+. It comes in pocket size, so you can easily carry it wherever you want. This affordable vape comes with a magnetic cover that helps in making the loading quick and easy. It also supports smartphone apps that users can use to boost functionality. 
You can see similarities in Firefly 2+ and Firefly 2. The Firefly 2+ weed vaporizer shows a significant difference from the original as it displays a window with the new Firefly logo. You can find this logo beneath the viewing portal. There are no significant differences apart from this one because the original Firefly 2 was already well built.
  3. Herb E Micro Vaporizer
This micro vaporizer has two temperature settings: preset and all-metal designs. The inner side of this vape is built of high-quality elements, and the oven is made entirely of aluminum. It also has a carbon fiber wrap that gives it a gorgeous appearance that seems futuristic. This vape appears small, but it comes with a 1200mAh battery. This battery helps you to choose between two temperature settings.
   4. AirVape XS Go
This vape is compact and lightweight. It has four different thermostat settings spread from 355F-420F and contains a battery of 1200mAh, inside the body. This device uses a hybrid method to combine convection and conduction. 
Another exciting thing about this vape is the dual filter technology that helps purify and clean the mouthpiece. It gives you a good vapor because the material chamber of the device is made entirely from ceramic, so hot air quickly gathers. You can also find five LEDs in front of the device that shows the vape's temperature and battery. 
Other features of this beautiful vape include an oval-shaped ceramic oven and a magnetic mouthpiece. You can find a control button at the front of the gadget.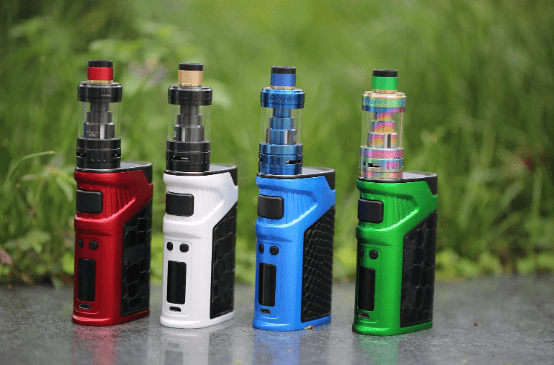 5. Arizer ArGo
The Arizer ArGo, is a competitor to the Solo 2, the portable vape king. The device comes with a buried chamber and helps generate vapor with its powerful hybrid heating system. One of the best vaporizers worth for its buck, it enables you to fulfill your money's worth by providing a portable shape and powerful heating. 
Other features of this affordable vaporizer include a long-lasting battery, an OLED display, and temperature control. The glass design of this vaporizer is quite similar to the other vaporizers by the company. Users can use the vape easily; it heats up quickly, and you can get sound feedback.
  6. The Boundless CFX
This vaporizer consistently appears on our annual list because it may be the best option in terms of power-to-cost ratio.
Some impressive complete vapor clouds result from the enormous, strong battery. Additionally, it eliminates the worry that the Boundless CFX would run out of power when you take it along on longer journeys.
It is also a durable vaporizer as it doesn't affect your sturdy housing practices. This vaporizer is a suitable option for you if you are someone who stays most of the time outdoors.
  7. Utillian 722
If you are looking for vaporizers that perform more than ones with comparable prices, do then Utillian 722 is a fantastic option. This vape gives you tasty vapor through an isolated airpath by applying the method of convection heating. You can switch between the four temperatures that are precisely calibrated. 
The interface of this vape is easy to understand, which makes it one of the best options for beginners. This vapor is for those who can't afford to spend too much but want a good quality vape simultaneously. 
  8. K-Vape Pro
This vape comes at $100, which is surprising for the quality of vapor that this vape produces. This vape has a glass mouthpiece-like shape that effectively cools the smoke. In addition to all these excellent features, this vape uses a hybrid heating system that helps you enjoy the herb's flavor even more.
  9. Dynavap Vapcap M 2021
The design of this vape is timeless since the lineup has been revised several times since its initial launch in 2017. You can choose from a variety of color options that are offered by Dynavap that makes it stand out from the rest of the vapes. This vape is effective whether you are a heater fan or a butane cigar flame. 
It is the tiniest vaporizer on our list and will be the smallest vaporizer you will ever try. 
Conclusion 
Vaping has several benefits apart from helping you with stress and anxiety. It is also 95% safer than smoking and may help you quit, according to PHE. Getting one of the above affordable and portable vapes can help you with your daily fix as a beginner. These affordable vaporizers produce a satisfying, smooth, and appropriately hitting vapor. They are well-built and have a slick, elusive appearance, so don't linger on about it, and pick one that serves you well.