REVIEW OVERVIEW

SUMMARY
Today we will take a look at the Little Dipper, the newest version of their signature electronic nectar collectors from Dip Devices. We have previously reviewed their original flagship bestseller, The Dipstick Dipper, all the way back in 1997, here. Prior to this review, I've tried their other flagship EVRI 3-In-1 portable dab pen last fall. We will detail our experience objectively as always in our non-affiliate reviews. The Little Dipper Electronic Nectar Collector kit from Dip Devices currently runs for $29.99 on their official website. For this review, I will try and see if this nectar collector is the most portable and lightweight electric nectar collector currently out there.
Pros:
Long-lasting battery
Extremely portable
Good battery strength
Solid flavor
Affordable price
Cons:
Micro-USB cable not included
Not compatible with 510-thread cartridges
Recommendations: None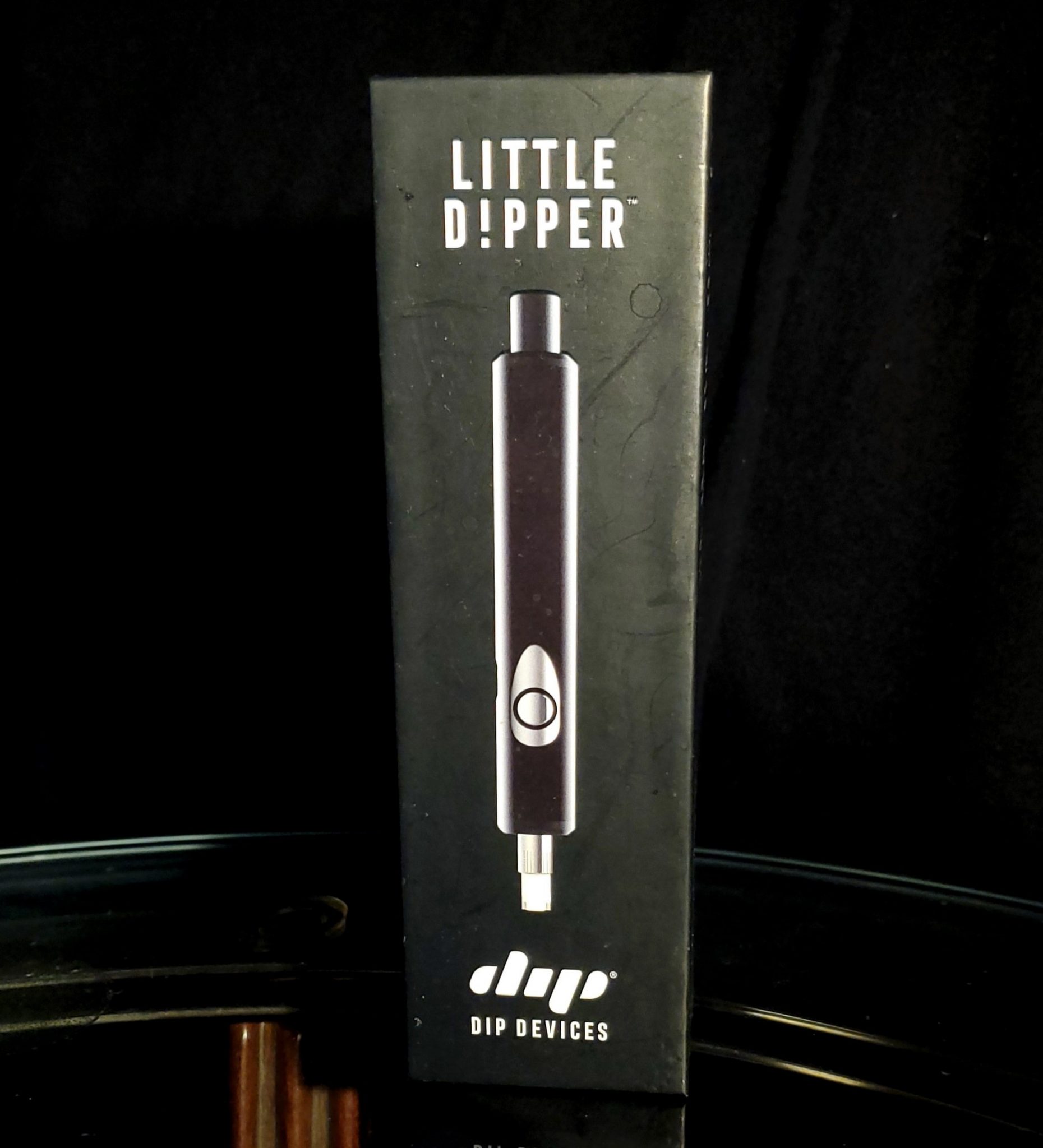 Less bulky than the current bestseller EVRI 3-in-1, not compatible with 510 cartridges
This is the latest portable version of their original flagship Dipstick Dipper. It also feels somewhat less bulky than the current bestseller EVRI 3-in-1 device. It is not compatible with 510-threaded cartridges like either product they have previously released. This is still easily one of the most portable nectar collectors. It may prove to be very useful when traveling or camping outdoors. However, the micro-USB charging cable is not included in the box. The micro-USB port is usefully located on its side to charge the Little Dipper. It takes 75 minutes for a full battery charge, according to their website FAQ.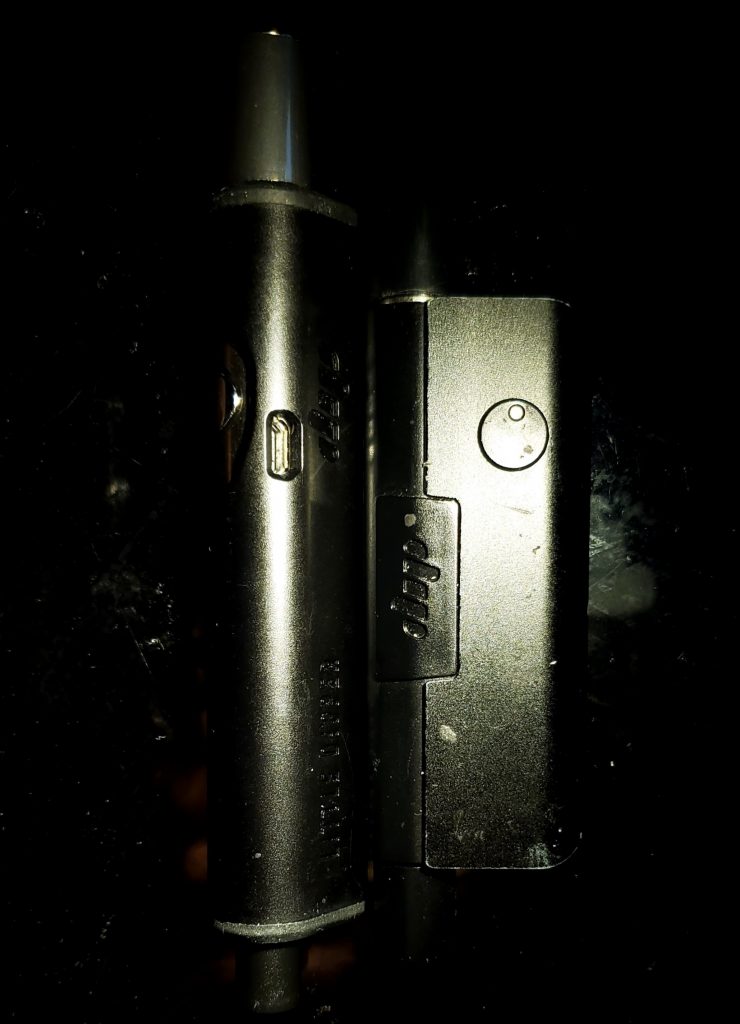 Dipper also felt weaker than EVRI 3-in-1, less versatile than other similar electronic nectar collectors
Dipper utilizes a solid rechargeable 650mAh battery that's also long-lasting, especially given how small and compact it is. It also feels more comfortable in your hand, skinnier than the EVRI 3-in-1 device. The strength of the EVRI nectar collector also felt much stronger and more efficient than the Little Dipper. Lookah Seahorse, the Inhalco Toker, and Stinger felt more versatile than the Little Dipper. We'd highly recommend that you clean the Little Dipper after each gram of concentrate consumed, by replacing the vapor tip after every ten grams consumed.
To change the voltage setting, press the button three times quickly in succession:
(Temperature range is between 400 to 600 Fahrenheit depending on the strength in which you are inhaling)
Maintenance for the Little Dipper is recommended after every gram of extract is dabbed. To effectively clean and maintain the nectar collector by following this procedure:
Wait until the Little Dipper has cooled down before cleaning.

Unscrew the vapor tip, remove the reclaim chambers and mouthpiece. 

Place the vapor tip, mouthpiece, and reclaim chambers in a small cup. Then clean with 90+% isopropyl alcohol, then soak for 30 minutes.

Use a cotton swab soaked in alcohol to clean and maintain the vapor tip connection point & airway

Remove all the pieces from the alcohol, rinse with warm soapy water, then dry.

(

Caution: Do not rinse or soak the battery

)

Reattach the reclaim chambers, vapor tip, and mouthpiece to reuse your Little Dipper
Cleaning and maintaining the Little Dipper is similar to the EVRI 3-in-1 device:
First, unscrew the vapor tip that is attached and make sure the device and connection point are thoroughly cleaned

Then, screw in your new vapor tip onto the battery to reuse the unit.
Every part of all Little Dipper sales are donated to these causes by color:
Ocean Blue means a portion of sales is donated to Marine Conservation in collaboration with Oceana.
Yellow means a portion of sales is donated to Bee Preservation in collaboration with Operation Honey Bee.
Black means a portion of sales is donated to NAACP Legal Defense in collaboration with Educational Fund.
View this post on Instagram
Little Dipper is a portable and an affordable nectar collector 
So we find that the Little Dipper is highly recommended for its affordable portability. Dip Devices' previous generation of the Dipper is built for durability and reliability, plus the EVRI is tailor-made for the most versatility and portability. The Little Dipper is one of the smallest and the most portable nectar collectors out there right now. In my opinion, the EVRI 3-in-1 device is a bit more versatile than the Little Dipper. It has a 510-threaded design for cartridges. While the EVRI can serve as a dab straw, nectar collector, and vape cartridge pen, the Little Dipper is limited to its function as a nectar collector. If that's what you're looking for, this is still a solid choice when traveling or camping outdoors. You can find this Electronic Nectar Collector kit for a retail price of $29.99 here. All  Deluxe Starter Packs are also available here.
Have you tried Little Dipper? Let us know what do you think about it in the comments or on our forum.