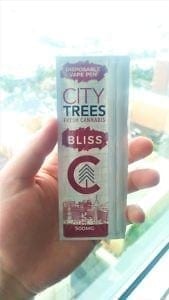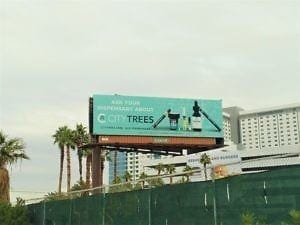 The cannabis industry is fast growing. As the market booms and more states approve of its use, businesses emerge to find their place within this thriving community. Jobs are created. A lot of jobs. With more economic expansion on the horizon, Las Vegas-based City Trees strives to make its mark on cannabis culture.
Let's get to know City Trees.
Fresh cannabis product line focused on sustainability and oil quality  
Since its debut in 2017, City Trees watched its product line find homes in over 40 dispensaries throughout Nevada. With a solid selection of products and a commitment to quality in genetics, they offer a solid menu of items to suit your needs. Whether it's vape, capsules, tinctures or dab oil, this homegrown Nevada company promises purity. Cutting agents like PG, VG, and MCT oil aren't welcome in their product line.
Real deal CCELL Ceramic Atomizers and discreet pens
Select a 500MG or 300MG All-in-One disposable vape and find official CCELL ceramic heating technology at your fingertips.  The ceramic core allows for more efficient oil heating and better vapor potency. Their 500MG Distillate Cartridges also utilize CCELL technology.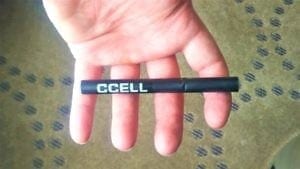 City Trees encourages customers to recycle disposables. In April 2019, they partnered with the Arbor Day Foundation  in planting 1000 trees around the U.S. A task funded completely through their vape pen recycling program. They're committed to helping reduce waste with a battery recycling program that collects disposables in participating business locations around Nevada.
Ingestible capsules, dab oil applicators, and tinctures too
City Caps come in three blends. Rise, Rest, and CBD. No matter which you choose, they're all 100% vegan, kosher, and crafted with food-grade MCT oil. For customers who want a specific ratio, three different tincture formulas are available.
Their blends come in securely capped distillate dab oil applicators with sterilized tips. Each glass tank is sterilized in-house and secured with a Lure Lock to assure a leak-free connection.
Blends for whatever mood suits you best
Need some pep in your step or a peaceful pause in the day? City Tree blends come in Energy, Calm, Relax, Pain and Bliss. Popular strains like Jack Herer, Banana Kush, and Blue Dream are offered in tandem with other favorites to craft each blend.
Find City Trees in select dispensaries all over Nevada.