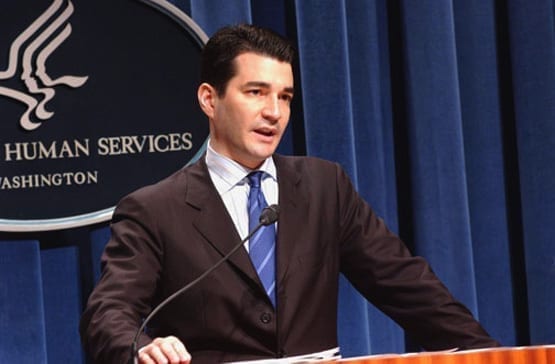 President Donald Trump has made his decision on who will be leading the Food and Drug Administration (FDA). He has chosen pharmaceutical industry insider Scott Gottlieb. His pick has the potential to shape the cannabis industry across the nation. Adult consumers, as well as medical patients could potentially  be effected – but how?
Who is Scott Gottlieb?
Scott Gottlieb [44] is an American physician. He is a conservative health policy analyst. He's also a resident fellow at the American Enterprise Institute, a conservative think tank based in Washington. As well as a clinical assistant professor at New York University School of Medicine.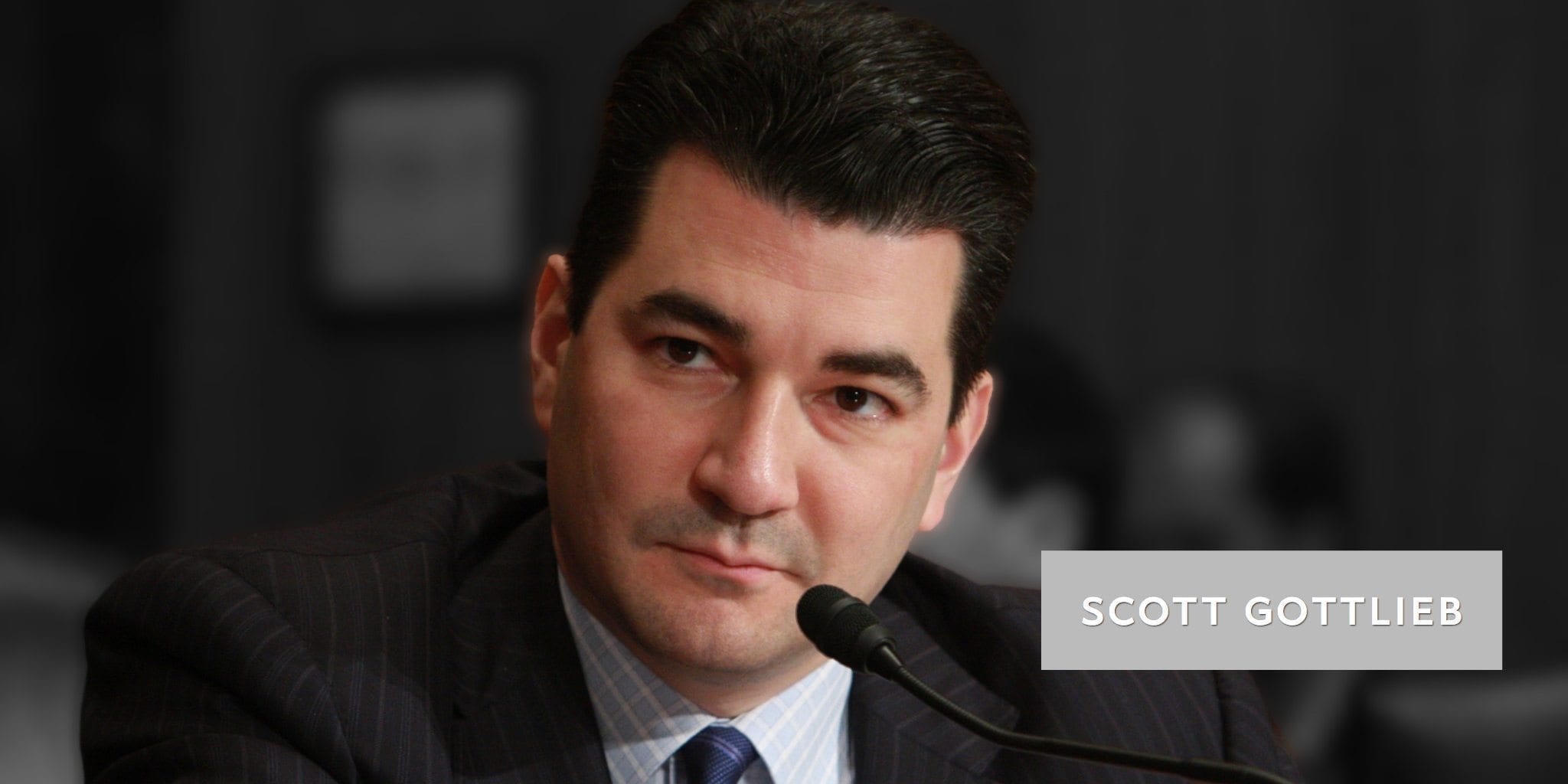 Gottlieb was an FDA official under President George W. Bush. This guy has done a lot in his time and is well known in health policy circles. Leafly outlines how his appointment may mean a steady continuation along a traditional, pharmaceutical-minded path.
How does this effect the cannabis community? We're not sure yet.
The New York Times reports that Gottlieb raked in $400,000 in payments from pharmaceutical companies alone, between 2013-15. He has served as a consultant or board member for several companies, including GlaxoSmithKline and Vertex Pharmaceuticals.
Best of The Worst?
Industry executives praised Gottlieb's nomination. There were concerns that Trump's other option Jim O'Neill "held radical views that would have gutted standards for drug approval trials and testing."
O'Neill has supported the idea of bringing drugs to market – before collecting clear evidence that they worked. Actions like this can destabilize the pharmaceutical market, but most dangerously – harm, even kill patients.
Daniel Carpenter (professor at Harvard, studies FDA) defined Scott Gottlieb as "the least problematic of a very sorry pool of candidates". "He would be the most interest-conflicted commissioner in American history, by far" he went on.
Stance On Marijuana?
This doesn't fill us with confidence, but it's not as scary as the Jeff Sessions nomination either. Gottlieb has so far held his cards close to his chest when it comes to marijuana. It's difficult to assess a person's stance on something, when there are no reports to go by. There's almost nothing out there on Scott Gottlieb and marijuana.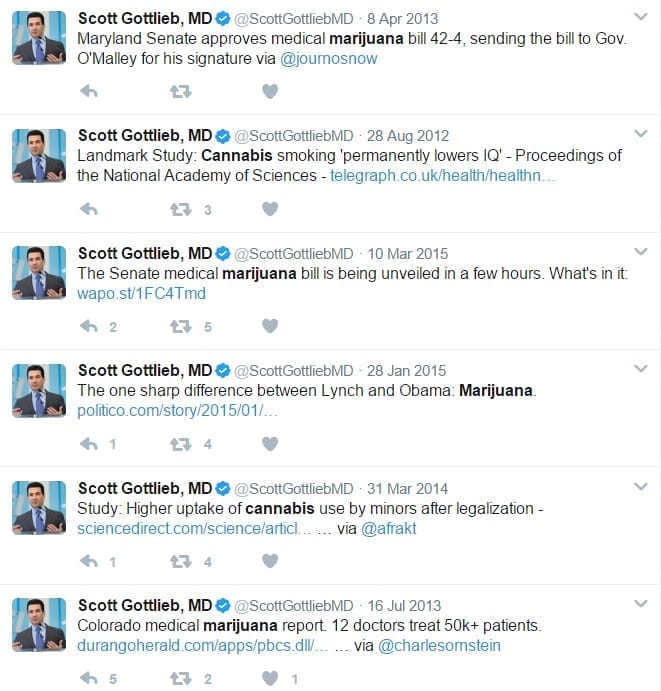 A few tweets are pretty much all there is to go by. What we can see, is that Gottlieb has steered clear of giving an open opinion on the matter (so far). He has previously shared links to studies and articles on the medicine, but nothing that gives light to his own position.
New 'regulations' for cannabis under Trump are so far unclear. Like most things in the last few months, we'll just have to say some prayers and wait and see.