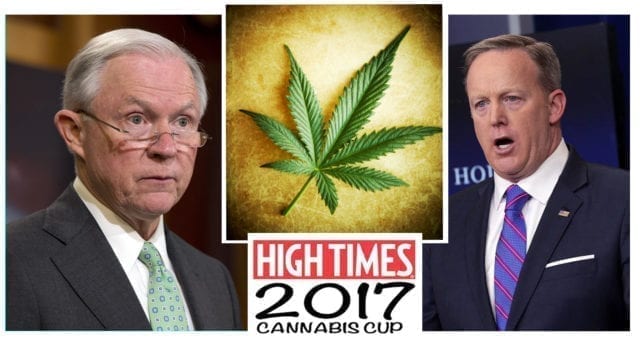 Marijuana may be the most common illegal substance in the US, and recent years reflect a broader acceptance of the drug across the board. Jeff Sessions, however, has a different idea for the future of marijuana in this country. Here we discuss what he said this week. How this new attitude towards marijuana policies will affect the upcoming Cannabis Cup in Vegas this weekend?
Attorney General Jeff Sessions – an advocate of marijuana prohibition – has always been candid about his opinions on drug legalization. This week he continued down the same path as Sean Spicer, reiterating the idea of an impending tougher approach toward recreational marijuana. Spicer raised concerns last week, when he said that we will see a "greater enforcement" of federal laws surrounding recreational marijuana.
Changing Policies
As mentioned in a previous article, as Attorney General, Sessions now has the incredible power to decide what "enforce laws as effectively as we are able" means. A growing number of states are moving toward the legalization of marijuana, but this administration may grind this movement into a standstill.
During a discussion at the Justice Department this week, Sessions said "I believe it's an unhealthy practice and current levels of THC in marijuana are very high compared to what they were a few years ago."
According to Sessions, the Cole Memorandum is under review. The Cole memo currently stipulates that the DOJ place low priority on enforcing marijuana laws against businesses that comply with state laws. He didn't confirm what steps will be taken next, but said "We're going to look at it…and try to adopt responsible policies".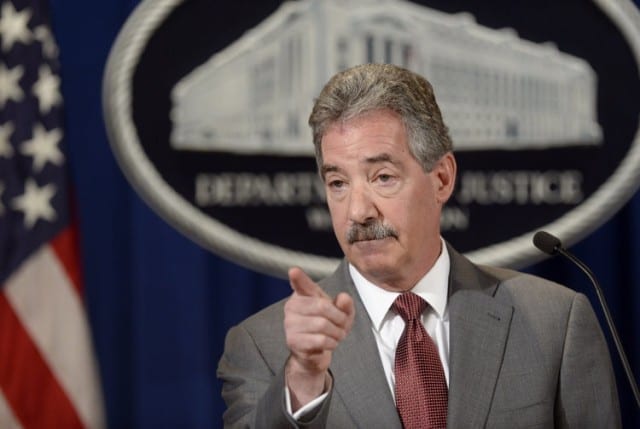 More Violence?
Sessions further stated that experts had advised him there is "more violence around marijuana" than one would think. Please tell me, Jeff, where is the evidence?
Business Insider says Tom Angell (a member of the pro-legalization group Marijuana Majority) talked to them about the effect Jeff Sessions had by bringing up marijuana and violence yesterday. He unintentionally highlighted one of the strongest arguments for legalizing marijuana: Regulated markets.
"The only connection between marijuana and violence is the one that exists when illegal sellers battle it out for profits in the black market," Angell said. "A growing number of states are showing that legalization is generating revenues, creating jobs, and reducing crime."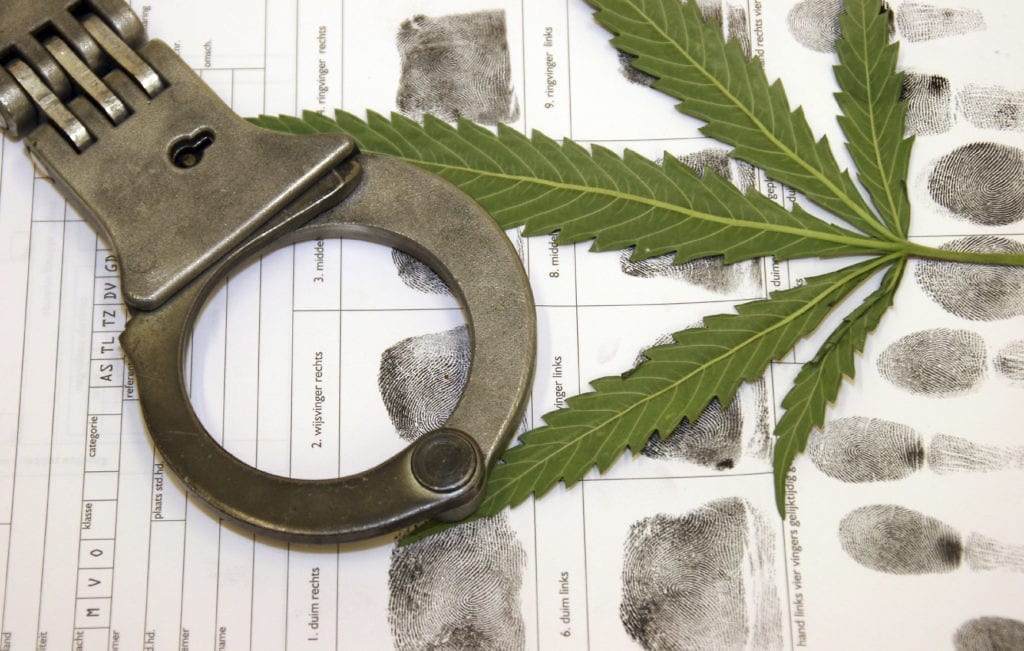 Research into Medical Benefits
He went on to express serious doubts that marijuana can help lessen the opioid epidemic, as well.
"I see a line in The Washington Post today that I remember from the '80s," he laughed. "'Marijuana is a cure for opiate abuse' – give me a break! This is the kind of argument that's been made out there. Almost a desperate attempt to defend the harmlessness of marijuana or even its benefits. I doubt that's true. Maybe science will prove I'm wrong."
Research into the benefits of marijuana is incredibly difficult to carry out. Whilst deemed a Schedule 1 controlled substance by the federal government, it's almost impossible to make any real progress. The Drug Enforcement Administration (DEA) classifies marijuana as having "no medically accepted use" and a "high potential for abuse."
As we discuss at the end of this post, there IS growing evidence to support marijuana use for opioid addiction. Reports show a dramatic drop in the use of prescription pain killers in states that offer marijuana as an alternative.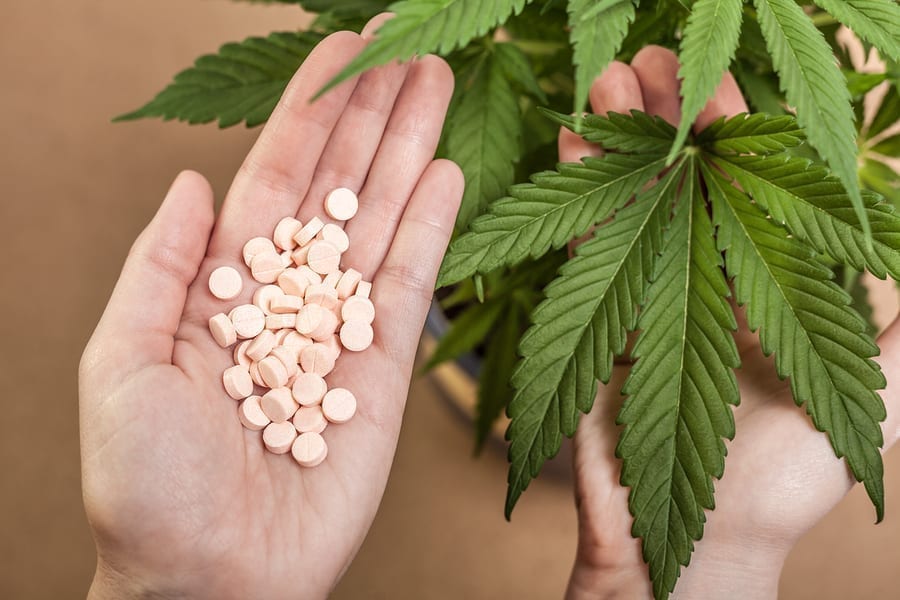 The Cannabis Cup
How does this effect the upcoming Cannabis Cup in Vegas, you say?
High Times is the infamous marijuana themed magazine that's been around since 1974. As described on their website, the (High Times) Cannabis Cup is "the world's leading marijuana trade show, celebrating the world of ganja through competitions, instructional seminars, expositions, celebrity appearances, concerts and product showcases. Hosted in states that have legalized medical and recreational marijuana. The Cannabis Cup stands as the foremost gathering place for the cannabis community to network and celebrate."
Reno Gazette-Journal reports that the Vegas Cannabis Cup will be held on the grounds of Moapa Paiute Tribe, this weekend. Two weeks ago, a U.S. Attorney in LV sent a letter to remind the tribe that; "the transport, possession, use and distribution of marijuana is illegal under federal law".  The Vegas show could be in violation of that law. The tribe is apparently working alongside federal authorities to resolve the conflict.

After the Trump administration's ongoing statements on cracking down on the recreational pot, High Times sent notice to vendors and attendees of The Cannabis Cup. The notice, warning them to leave their stash at home this time, said;
"Federal authorities have intervened directly with our host venue, the land of the Moapa Band of Paiutes. Subsequently, we've been informed that our upcoming Cannabis Cup event in Nevada on March 4-5 can proceed as planned…vendors, guests, performers, and attendees are advised to comply with all local, state, and federal laws regarding the use and distribution of cannabis and cannabis-related products. In order for the cannabis industry to continue to earn legitimacy and social acceptance, we understand that rules and laws need to be abided."
"Not sure"
RGJ asked whether weed would be present at the Vegas Cannabis Cup. Tribal chairman Darren Daboda said he was not sure.
If law enforcement does infiltrate this show, it'll be the first big move by Jeff Sessions and the Trump administration. Going against the marijuana industry is a bold move. Brace Yourselves.

UPDATE: According to sources at High Times, there will be no vending of marijuana of any kind. That's right, no free dabs, no nugs laying around, no weed giveaways. Guests will need to bring their own buds. If they intend to smoke up and take responsibility for any consequences that follow.