Cannabis Events Michigan 2019
Please Stand By For New Updates – Don't see your event here?
Email irvin@3.80.3.10 and we will add it to the list!
Cultivating a Successful Cannabusiness – Seminar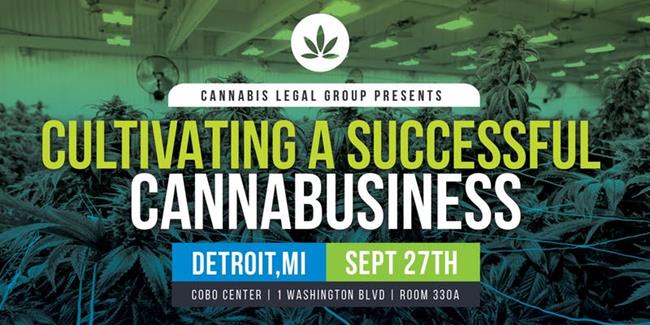 When: September 27, 2019, 8:00 AM – 5:00 PM EDT
Where:Cobo Center
1 Washington Blvd, Room 330A, Detroit, MI 48226
Price: $249 – $299
The cannabis industry is extremely unique due to State and Federal rules and regulations which create a higher standard and greater challenges than other industries. Failure to comply can result in:
Costly fees and penalties
Risk of IRS audit with personal liability at stake
Potential to lose your license, and your business.
Don't risk your investment and your future, build a solid business and ensure compliance by attending Cannabis Legal Group's "Cultivating a Successful Cannabis Business Seminar" on September 27, 2019 at Cobo Center.
Cannabis and Canvases Puff-n-Paint Experience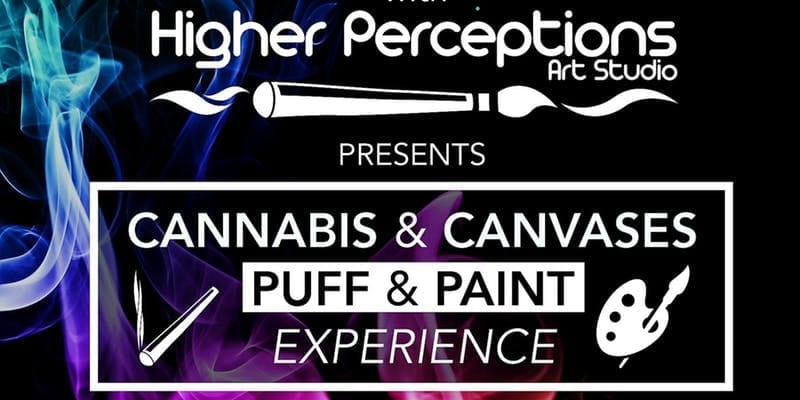 When: September 28, 2019, 7:00 PM – 10:00 PM EDT
Where:
Higher Perceptions Art Studio
Exact Location T.B.A. with ticket purchase, Holland, MI 49423
Price: $25 – $35
Cannabis & Canvases isn't about creating the perfect painting ,but enjoying the process and discovering your inner artist in an open minded , judgment free, casual and creative atmosphere Where all are welcomed to Puff and Paint or just Paint it's totally up to you. Join Us and lets get Canna-Creative !! Drinks & Snacks Will Be Provided While Supplies Last ,But Your Welcome To Bring Your Own !!
You must be 21+ or 18 and older with valid I.D.and valid M.M.M.P. card to attend. All Art Supplies Needed for this event Will Be Provided,Event is B.Y.O.C. , Cannabis Intake Permitted But Not Required
Tickets are sold pre-order online only no door sales. Event Held in Holland Location Issued with Ticket purchase to protect and respect the confidentiality and safety of our members . This paint session is a members only event . Your ticket is your temporary membership and good for this event only .
More HERE.
Marijuana Investigation by Keith Graves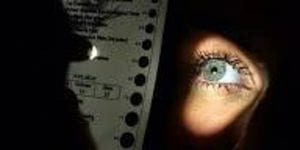 When: October 1, 2019, 8:00 AM – 12:00 PM EDT
Where:
Kirtland Community College
4800 W. Four Mile Rd, Grayling, MI 49738
Price: $10
Back by request due to raving participant reviews, Keith Graves returns…..
"This is the most useful and interesting training I have been to in years. There were no moments where I felt the information was irrelevant or rehashing old information…."- Community Corrections Program Manager
This course was developed to bridge the gap between patrol and Drug Recognition Experts (DREs). Taught by experienced and respected DRE Instructors, you will learn how to complete an investigation in which the person may be impaired by cannabis. Although we would want a DRE doing this investigation, it is not always feasible to have one at the scene of every marijuana DUI—there are just too many. We developed this course so that officers can use their existing training along with other observations to help them conduct a better investigation.
More HERE.
West Michigan Cannabis Expo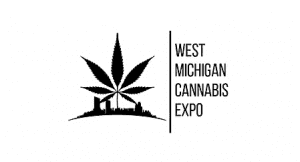 When: Oct. 5, 2019 – 10:00 AM – 5:00 PM, Oct. 6, 2019 – 10:00 AM – 4:00 PM
Where: The DeltaPlex Arena and Conference Center
2500 Turner Ave. NW, Grand Rapids, MI 49544
Price: $1,250 – $2,000
West Michigan Cannabis Expo is one of the first events of its kind, focusing solely on the newly emerging Michigan market. Many cannabis industry leaders, policymakers, entrepreneurs, and newcomers will convene to discuss best practices in emerging topics, brush up on policy issues and exchange insider secrets.
Exhibiting opportunities can be customized for any company or organization. WMCE provides a unique opportunity to develop new business leads, to strengthen client relationships, to brand your company name, and to generate awareness of your organization.
More HERE
Cash Out On Cannabis Tour Kick-Off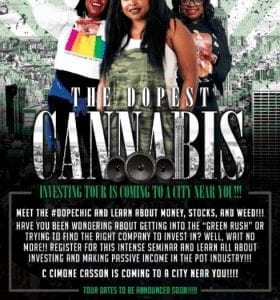 When: Oct. 13, 2019, 2-6pm
Where:
D LOFT
9427 Joseph Campau Ave, Hamtramck, MI 48212
Price: $53.50
Come out and enjoy the Dopest Investment Seminar you will ever attend the "Cash Out On Cannabis Tour".  This Money Event is created with an upscale and urban feel that keeps our cultural relationship with investing in mind. This Tour is designed to educate you on the opportunities of the "Green Rush" and strategies to shrink the "Racial Wealth Gap" by investing in the fastest growing industry of our time.  Cannabis Investment Expert Cimone Casson is traveling the United States with her team and a D.J. to share with you her proven strategies to create income and shrink the Wealth Gap with Pot Stocks.
More HERE.
Harvest Celebration

When: Oct 17, 2:30 – 5:30 PM
Where: Ann Arbor, MI
Price: free
NCIA's Harvest Celebrations are about honoring the season itself, celebrating our industry's progress, and supporting the important work NCIA is undertaking across the country. Hosted in five cities nationwide throughout October, Harvest Celebrations are the opportunity for all cannabis industry professionals to convene to celebrate our industry!
Celebrate with your friends and colleagues
Enjoy appetizers and a cash bar
Listen to live local music
Play classic games
Try out new products from sponsors
More HERE.