Please Stand By For New Updates – Don't see your event here?
Email us at updates@3.220.195.53 and we will add it to the list!
Recreational cannabis is now legal in Canada! With that being said, Canada is officially the second country to legalize recreational cannabis. So much to come in Canada! In the meantime, here is a list of fun, different and unique events that you can enjoy.
Cannabis Events Canada 2018
*LocalTalks Vancouver – Women in Cannabis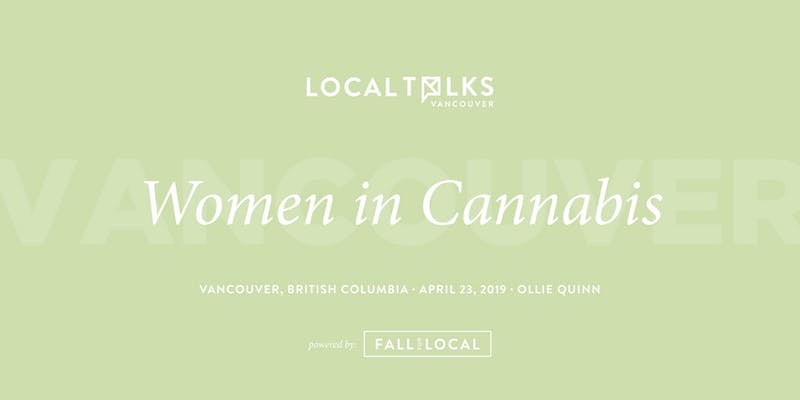 When: Tuesday, April 23, 2019, 6:30 PM
Where:
Ollie Quinn
1928 Commercial Dr
Vancouver, BC V5N 4A7

Price: CAD$15 – CAD$25
Did you know that women are shaping the cannabis industry? With the recent legalization of cannabis in Canada it has created a wealth of business opportunities within the entrepreneurial space — especially for women. Join us April 23rd, along side female trailblazers of the Cannabis industry as we discuss the opportunities that exist for women in the emerging field of cannabis.
More HERE
*The Art of Cannabis Cultivation – Part 3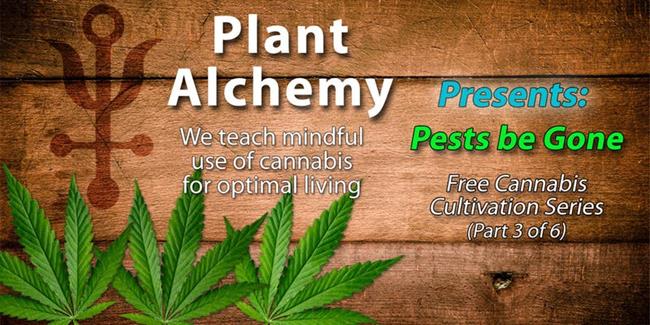 When: Wednesday, April 24, 2019, 7:00 PM EDT
Where:
446 King Rd
Richmond Hill, ON L4E 2Y8
Canada
Price: FREE
"Obstacles are put in your way to see if what you want is really worth fighting for!" – Kushandwisdom Many of us have experienced the disheartening reality of pests taking over our garden and rodents eating the goods. Cannabis is not immune to these perils. BUT, there's eco friendly and non chemically based solutions; and we're going to teach you how to get those pests and powdery mildew under control!Those who enjoy and value cannabis, often find their experience with the plant is greatly enhanced when they grow their own (which is now legal in Canada!). Join Tara and Tom from Plant Alchemy and guest speakers Cathy and Rick Nesbitt from Cathy's Crawly Composters as they give a free talk and demonstration on The Art of Cannabis Cultivation.
More HERE
*Stoned-Up Comedy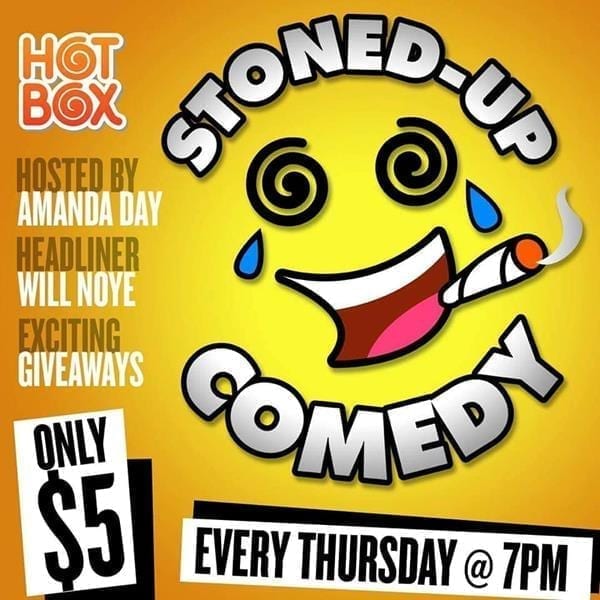 When: Thursday, Apr 25, 2019, 7:00 PM
Where:
Hotbox Lounge + Shop
204 Augusta Ave
Toronto, ON M5T2L

Price: CAD$ 5
Amanda Day hosts a cannabis-enhanced comedy cavalcade at this famous 420+ venue. Outside on the patio in good weather.
More HERE
*O'Cannabiz Conference & Expo Toronto 2019

When: Thursday, April 25, 2019 – Saturday, April 27, 2019, 8:00 AM – 5:00 PM
Where:
The International Centre
6900 Airport Rd
Mississauga, ON L4V 1E8

Price: CAD$ 15, CAD$ 96, CAD$ 275
The country's premiere cannabis business conference & expo, O'Cannabiz is a gathering of the complete Canadian and International industry conducting high level networking under one roof. It is a full-spectrum cannabis B2B event that connects thousands of expert companies and brands integrated in the full 360 degrees of the industry. These include: lighting, nutrients, greenhouse construction and supplies, peer-reviewed agri-practices, lifestyle, medical and legal issues, marketing, the hiring of professionally trained growing staff, best financial and investment advice, quality control and market analyses. It is, in short, a buffet of best-business practices. And it's your best opportunity to source… shop… network… and grow.
More HERE
*Loving Touch: A Women's Workshop on Cannabis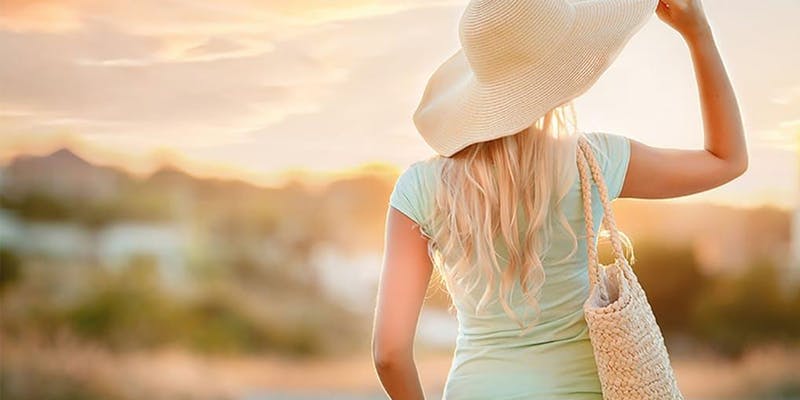 When: Saturday, 4 May 2019, 1:00 PM EDT
Where:
446 King Rd
446 King Road
Richmond Hill, ON L4E 2Y8
Canada
Price: CAD$ 125
Looking for relief, peace and equanimity? This workshop is designed for you!
Mother Earth provides a remedy – Cannabis – Learn how to harness her loving power with healing herbs and oils.
What You'll Learn:
~ An overview of the active ingredients in the plant, the difference between THC & CBD, the entourage effect
~ Decarboxylation and an overview of how to infuse oils
~ The way our bodies process and digest different forms of cannabis
~ When not to use cannabis
What We'll Do:
Prepare 2 home-made body products with pre-infused oils;
– Lotion Love Bars
– Enriched Spa Relaxation Scrub
Take your freshly-prepared spa topicals home to enjoy!
More HERE
*Cannabis in our Community: A Panel Discussion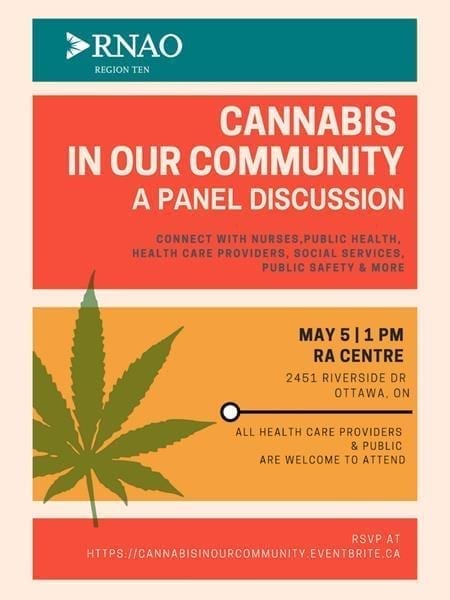 When: Sunday, May 5, 2019, 1:00 PM
Where:
RA Centre
2451 Riverside Dr
Ottawa, ON K1H 7X7

Price: FREE
Region 10 (Ottawa) – Registered Nurses Association of Ontario is pleased to host a symposium for the public titled: "Cannabis in our Community: A Panel Discussion".
Cannabis was legalized in Canada last year and can now be used both recreationally and medicinally. The legalization of cannabis has many health impacts, has affected government policy, and changed legal implications. As nurses, we think it is important to keep the public informed on this timely health topic. The panelists will include professionals from the areas of primary health care, government, public health and acute care psychiatry. Booths will be setup by other community groups engaged in cannabis such as Ottawa Police, several youth organizations, and palliative care centers. The intent of this symposium is to look at cannabis from many different viewpoints, with a focus on cannabis and health.
The event will be held on May 5th from 1pm-4pm at the RA Center (Clark Hall). Refreshments will be served.
More HERE
*Medical Cannabis Talks: Kick Off Event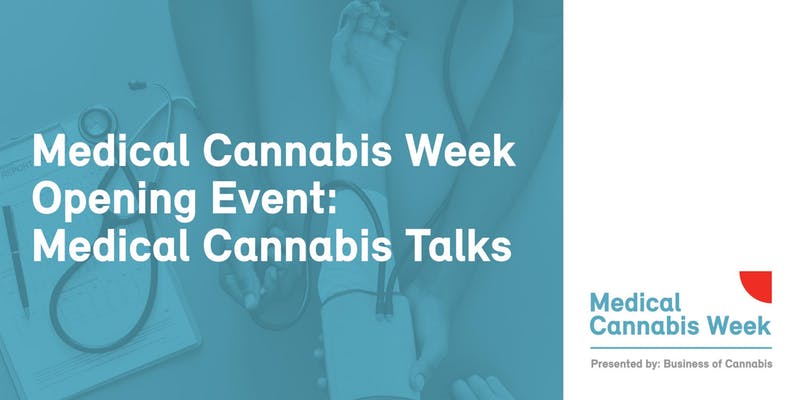 When: Monday, 6 May 2019, 5:30 PM EDT
Where:
Museum of Contemporary Art Toronto Canada
158 Sterling Rd
TORONTO, ON M6R 2B2
Canada
Price: FREE
Join us for the opening night of Medical Cannabis Week, featuring a series of presentations by some of the medical cannbis industry's brightest lights. Speakers to be announced week of April 8th.
More HERE
*2019 Legalized Summit: Best of Breed Awards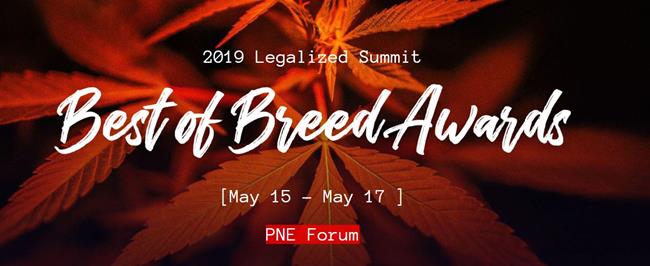 When: Wednesday, May 15, 2019 – Friday, May 17, 2019, 1:00 PM – 5:45 PM
Where:
PNE Forum
2901 E Hastings St
Vancouver, BC V5K 5J1

Price: CAD$ 35, CAD$ 199, CAD$ 299
A community-driven event helping cannabis consumers and brands transition from the grey to the legalized market. Hear speeches from 30+ well known shakers and movers in the cannabis industry.
We are proud to present our esteemed advisory board members who help shape the content and success of the Legalized Summit and other Legalized Events. Each member brings their own unique set of skills and industry knowledge and are extremely respected members of the cannabis community. We are truly honoured to work with each of them to build the first ever cannabis event built by its people.
More HERE
*Cannabis Sommelier Level 1 Course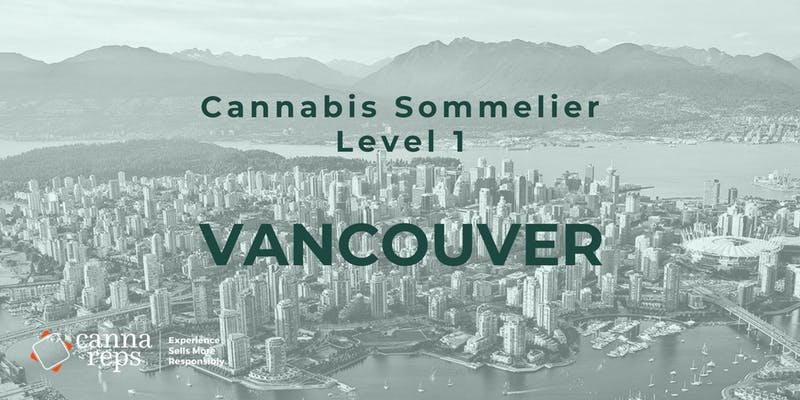 When: Saturday, 18 May 2019, 10:00 AM PDT
Where: TBA
Vancouver, BC V6B 3H6
Price: $CAD 480
From Canna-curious to Canna-expert
Detangle myths, bust stigmas, and sell more responsibly
The in-person, interactive instruction that infuses confidence
Whether you're a "citizen scientist," looking to understand more about quality cannabis, or considering a new career in cannabis, the Cannabis Sommelier course has you covered. Using an interactive format that teaches from years of front-line and research experience, the Sommelier course provides content that makes you confident, no matter whether you're guiding or consuming.
Our experienced instructors provide you with an intimate environment to learn the history, understand the physical looks, smells and qualities, and bust the myths that float around about cannabis so YOU can eliminate your doubts about what you don't know.
We are the training program + community connection + career curators for you.
Learn the TRUTH about Sativa vs. Indica, THC vs. CBD, terpenes and why we all react differently to cannabis, and other things that the internet just can't confirm for you.
Legitimate source for learning about the quality and history of cannabis, and apply that to your own health & wellness goals.
Explore the possibility of working in this new industry, whether starting your own business or working in a retail store.
What you'll learn
A condensed hands-on class to build your confidence
History, Ancestry & Anatomy
Explore the whats, whens, and hows of cannabis, from the cultural history to strain lineage to the modern aspects crucial for cannabis sommeliers to know (potency, quality, ratio, production methods). No more getting stuck in conversations forgetting what "kush" means (or why it matters)!
Understanding the Research
Eliminate the fear of being uninformed in front of friends and family by really understanding all the new research. By discovering how to confirm legitimate sources of information, you'll be able to engage confidently with anyone, anytime.
Expert Cannabis ID
How can you tell good cannabis from not-so-good cannabis? How can you identify different strains? How do moisture and maturity affect your cannabis? Look at cannabis under a microscope, ask all your questions, and understand the science you need to understand the plant in the flesh.
Within the Law
You want to safely explore cannabis within the new government limitations. But where do you start? We help you break down the most recent legislation regarding recreational cannabis, why it's always changing, and how you can operate effectively within the rules.
Myth-busting & Practice
In a newly legalized field, it can be hard to confirm facts. Everyone seems to be playing two-truths-and-a-lie. We bust the myths floating around about cannabis and put you in practice situations that help solidify your new knowledge.
More HERE