Greeting, dabbers, and welcome to a new weekly feature we will be launching here at Weed Connection! Our "WeedStock Report" will post here every Friday, rounding up the stocks and business news in the cannabis industry. Investors can pick up a tip or two here, while the rest of us can bask in the reassurance that big business money means cannabis legalization will march on.
This just in…
---
US Cannabis Stocks Will Perform Better Than Canadian, Says Analyst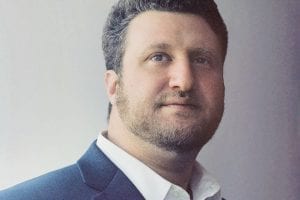 Barron's magazine reports an interview with Rob Fagan, a Canadian stock market researcher at Canada's GMP Securities. Fagan is bullish on US cannabis stocks and bearish on Canadian cannabis stocks. He predicts a better growth market for US cannabis businesses than their Canadian counterparts. This is based on the fact that the US has a larger potential market, less fettered business mechanics, and fewer restrictions on product forms and advertising. Canadian policy combined with a smaller market means slower growth.
He goes on to name several American companies and why he thinks they'll perform well. Rob Fagan is a fun interview with some original insights, so we'd rather not steal his thunder by just reprinting his list here.
---
Yahoo Finance Picks iAnthus Capital (ITHUF) As An Undervalued Bargain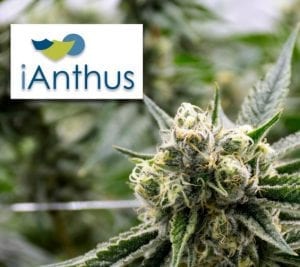 Yahoo Finance staff picks iAnthus Capital (ITHUF) as a strong buy after its recent drop. To justify this, Yahoo cites their solid Q2. IAnthus currently operates 68 dispensaries in 11 states, which operated at a 35% gain in Q2. They recently closed a $10.4 million deal acquiring CBD For Life, which distributes to over 1K retail locations in all 46 legalized states, and has a current revenue stream of nearly $5 million.
Give it two years, the acquisition pays for itself? Nice buy!
Both iAnthus and CBD For Life have seen growth and are expanding, iAnthus opening new dispensaries and CBD For Life expanding a distribution deal with… wait for it… Dillard's. Yes, the department store. Here's some CBD For Life products on Dillard's website. Mark that down in "never thought I'd see the day."
In any case, bad stock performance right now could be more a matter of general global market churn right now than anything specific to cannabis business. iAnthus sounds like it's at least thriving.
---
West Sacramento, California, May See Marijuana Venture In Area, Partnered With Weedmaps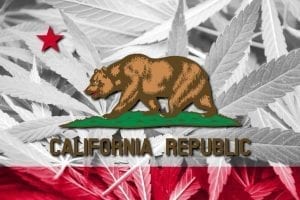 Marijuana Business Daily sniffs out a new story about a "company that's aiming to become a licensed cannabis business hub in West Sacramento, California," with ties to Weedmaps, poised to go into business. They lack only the City Council's approval, due to be voted on September 4th.
The company's stated goal is to "conduct wholesale cannabis logistics/distribution/transportation, cannabis manufacturing and commercial indoor cannabis cultivation." Furthermore, the company has has "already obtained a manufacturing permit from the state health department, and the company has told the city of West Sacramento that its distribution provisional permit is pending with the Bureau of Cannabis Control."
This is somewhat eyebrow-raising because any company with financial ties to Weedmaps may have to answer for a recent reprimand Weedmaps got for advertising unlicensed marijuana businesses. Nevertheless, Sacramento will likely embrace a major cultivation operation in their 'hood. Everybody wave at your ol' homies now!
---
"I'd much rather teach cannabis to business-people than business to cannabis-people."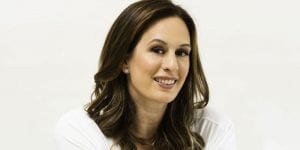 And finally, Green Entrepreneur has a candid interview with Brooke Alpert, founder of B Nutritious, a private nutrition counseling and consulting practice in New York City. Alpert relates what she wished she'd known before going into the cannabis business. Apparently, business people can take to cannabis like any other product. They've been dealing in alcohol and tobacco for years, after all. Cannabis people, on the other hand, aren't always so good with the business side of things.
She also relates how she came into this business after her husband was diagnosed with an autoimmune disease which resisted all treatment until they tried CBD. It worked, and this sparked her interest in the market.
The interview is charming and don't miss the funny story about her daughter, who loves to provoke crowds of strangers with the news that her mommy works in the cannabis market. Another story you have to be at the right place in history to catch.
---
Til next time, fans, stay lit!