The growing popularity of marijuana stocks has investors dropping boat loads of cash. The majority of companies are new, unproven, and as a result present great risk to stock holders. As part of our coverage on marijuana stocks, we've decided to take a look into the history of some of the more proliferate companies. Knowing a company's decision making process tells a story about their future and MCIG (OTC: MCIG) is up first.
The Origin, Key Executives, Company History, & Current Numbers Of MCIG
What Is MCIG?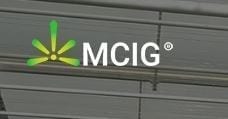 MCIG or Medical Cannabis Innovations Group has two company directions and divisions. The first is a commercial division that designs and manufactures electronic cigarettes. The second division works in construction and builds specially designed commercial properties that assist in the cultivation of marijuana. The company is currently based out of Henderson, Nevada but reports indicate at least one previous company location.
MCIG Origins – The Startup Period
The origins of Medical Cannabis Innovation Group go back to the company foundation in 2010. Based out of Beverly Hills, CA they went by the name Lifetech Industries. Lifetech Industries became mCig in 2013 and were off and running with electronic cigarette sales. Their run ended fast when product hit the public with overwhelming negative reviews.
Their first product was a terrible disappointment and later mCig 2.0 and 2.5 models followed in it's footsteps. MCIG came out with the 3.0 model which did get some positive feedback, but you won't find a single mCig product on their website today.
MCIG Executives & Key Decision Makers
The names of the people running the business may not be as important as the job they're doing. Still, for those who might want to investigate even further we'll go over them here.

Paul Rosenberg – Paul is the Chairman, CEO, President, Treasurer, and Secretary as listed by Yahoo.
Michael W. Hawkins – Michael is the CFO, Chief Operating Officer, and Director.
Dr. Hanya Toshio – Holds the position as Chairman of International Advisory Board and is the Chief Technical Advisor.
Michael Snody – Holds the position of Chief Research & Development Officer.
Joe Spencer – Joe is the Executive VP of MCIG's hemp division. No mention of a hemp division exists in any of the company profiles. Perhaps he works with CBD extraction?
The Financial Track Record Of Medical Cannabis Innovations Group
After almost 7 years in business this company has a track record of poor product and investments without substantial yield. They are a penny stock that has seen some nice surges; 1 after their only positive quarter report and the other as a result of November 2017 elections.
Medical Cannabis Innovations Group has been on a dismal decline in the stock market ever since the hype of November wore off. Their three year graph shows the one major spike in 2014 after an inflated growth report and the latest election jump. You can see how the stock is currently on its way back down.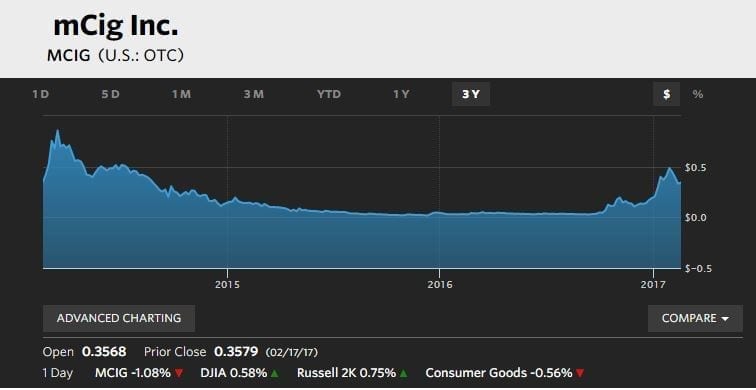 When you take a look into the company's financials like revenue vs earnings, the history tells a sad tale. Medical Cannabis Innovations Group had their best year in 2016 with revenue of 1.72 million and earnings loss of 1.39 million.
It doesn't come close to making up for 2015 when they saw revenue of $510,000 and earnings losses of 4.87 million dollars. One service MCIG advertises involves financing for companies in the industrial marijuana industry. It's understandable that such investments could take time to bloom if that's where the money was going. Financial reports indicate that most of the money went into general and administrative sales.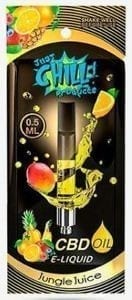 The Current State Of Medical Cannabis Innovations Group
The Product
As previously mentioned, there aren't any more mCig vaporizers on the company website. A click from the homepage to their store reveals the pen vapes and CBD oils they now sell. Up front and center you'll find their new line which goes by the name Just Chill.
Scrolling down on the store page you'll find all the oils, edibles, coffees, and creams that the company now sells. These are all CBD based products that go by different names like VitaCBD. None of them make any mention of the original mCig products except a little grinder at the bottom of the page.
The Stock
The current trading price for Medical Cannabis Innovation Group at the time of this article is $.3436 cents per share. Down almost 4% from the previous day. You can see the latest stock surge in the image above right at the end of the graph. It had one last little spike before dropping down and flat lining.
The latest news report from company CEO Paul Rosenberg reveals a change in share structure which buys MCIG some precious time. On February 10th, shareholders agreed to convert 60 million common shares into 6 million preferred shares with a 2 year lock in. This was a strong move from a struggling company that just saw its first good quarter.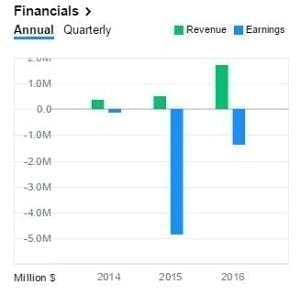 Final Thoughts On MCIG Moving Forward
A Glimmer Of Promise
Despite the many concerns there is some hope for Medical Cannabis Innovations Group. The combination of a profitable last quarter and shareholder restructure bring this company back on the watch list. The next 4 quarter reports will give a much better indication of where the business is heading.
An Majority Of Unanswered Questions & Concerns
MCIG may be a risky bet for a number of reasons. They are dealing in CBD products which don't have the psychoactive effects. It will be interesting to see if they move into more potent products. They are in Nevada and laws have changed there as well as in California. It seems hard to believe they'll keep up with competition if they don't.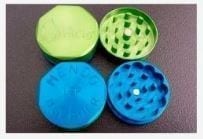 The outstanding loss in earnings presents a definite concern and questions remain if that invested money will pay off. They've gone through several product lines which brings up the biggest concern. Medical Cannabis Innovations Group has a lot of money put into the commercial division and can't afford any more failures here. They need a quality product so watch that Just Chill to see how it performs.
The company history has been volatile at best due to name changes and physical relocation. MCIG may be facing a bright future for all we know but any investment at this point appears to be a right out gamble. We'll have our eye out as always.
*The above references an opinion and is for information purposes only.  It is not intended to be investment advice.  Seek a duly licensed professional for investment advice.