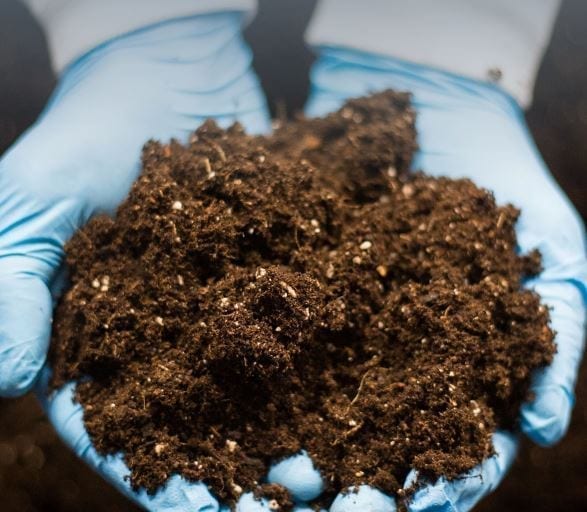 Organigram Holdings Inc (OGI.V) – Embroiled In Trouble Of Their Own Design
Organigram is a Canadian company out of New Brunswick that grows and sells marijuana to the medical industry. They made recent headlines after the announcement of an impending class action law suit. The law suit filed against Organigram dates back to an earlier problem involving pesticides in their weed.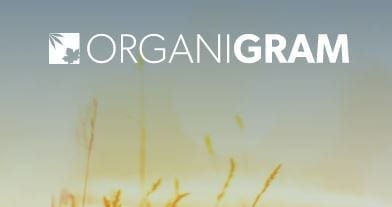 Small traces of two different chemicals showed up in Organigram's weed. One of them known as myclobutanil gives off hydrogen cyanide when it is burned. Cyanide is an extremely poisonous substance.
Organigram lost their certification to sell organic marijuana which had to hurt business. Now they must deal with a class action lawsuit because of their own actions. To make matters worse, Organigram will be subject to random product testing from now on.
When will things ever get better for Organigram, or will they at all? Join us in a closer look at company history, executives, value, and current stock ratings.
An In Depth Look At OGI.V – Organigram Holdings Inc
OGI.V Company History
Company history begins after their launch out of Moncton, New Jersey in 2013. OGI.V features organically grown marijuana and whole company vision builds upon it. It states clear as day on their website About Us page that they intend to help all citizens of Canada.

Their mission is to provide patients with organic marijuana along with supporting its use. They even claim that their weed is tested in house as part of the whole organic process. Guess they missed a batch. We'll get more into what company executives have to say about the incident and the lawsuit in just a moment.
OGI.V Company Executives
It's helpful for investor research purposes to have a list of company executives. Here are the executives at Organigram as listed by Yahoo Finance.
Chief Executive Officer And Director: Mr. Denis Arsenault – Annual Pay: $229,000.
Chief Financial Officer: Mr. Peter R. Hanson – Annual Pay: $81,770.
Chief Operating Officer And Director: Mr. Larry Rogers – Annual Pay: $128,450.
Director Of Investor And Media Relations: Giselle Doilon – Annual Pay: N/A.
Chief Legal Officer: Mr. Michael David Tripp – Annual Pay: N/A.
Note: Greg Engel replaced Denis Arsenault as CEO and Mr. Arsenault moved up to Executive Chairman on March 1st.
What Is The Current Value Of OGI.V?
As of March 8, 2017, OGI.V stock trades at 2.02 per share with a market cap of 203.79 million dollars. A look at the the graph which outlines the last month of trading shows the recent drop from 2.76 per share.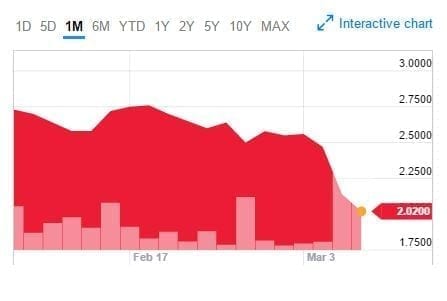 That drop happened right after the announcement of the lawsuit. A longer 6 month graph shows the stock doing well and up as high as 3.99 per share until their troubles began. OGI.V earnings flat lined in 2016 with no real gains or losses but they are sure to suffer in coming quarters.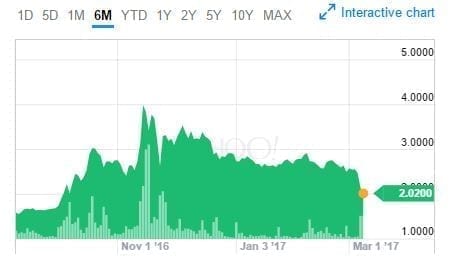 The stock could continue to spiral but this may be a good time to get in regardless. It's difficult to see them getting that much worse. A more prudent buyer may wait for the lawsuit to develop but by then the stocks could be back up.
What Does The Long Term Future Of OGI.V Hold?
Everything will depend on the class action law suit. OGI.V may have to settle without admitting fault and pay out a hefty sum. The company is insured for this sort of lawsuit and they have hired one of the best class action law teams in Canada.

There are still some very harsh allegations from clients who used Organigram product. Despite product recall, patients claim to have experienced extreme sickness without knowing what was causing it.
It seems unlikely for OGI.V to be crushed because of current circumstances but they will have a lot of rebuilding to do. Customers have many choices and OrganiGram has lost consumer confidence.
As for a stock option, it appears a favorable time to invest in OGI.V. Time will tell how much further the stock will fall and how long it will take to get back up. It could happen faster than you think the way marijuana has been growing lately.
*The above references an opinion and is for information purposes only.  It is not intended to be investment advice.  Seek a duly licensed professional for investment advice.