In continuation of an earlier post on marijuana stocks, we've decided look at a few more companies. They are after all, popping up like weeds. Many traders call for 2017 to be the year for marijuana stocks. In our initial review, we show overvalued marijuana penny stocks. We did reveal that investing in marijuana stocks is worth it when you find the right company.
Investing In Marijuana Stocks Can Hurt If You Listen To The Hype

It's an epidemic of sorts, and hype around newly formed marijuana based companies is largely to blame. In some cases it's the companies fault for predicting unreasonable profits. In most cases the hype comes from greedy personal investors. They're another form of cheat with the intention of taking your hard earned money.
One of the sources of this hype is Jason Spatafora. He's known as the wolf of weed street and he made a fortune off marijuana penny stocks. Jason grew his wealth by buying risky marijuana penny stocks and selling at the right time. He has a huge social media following and tweets advice to his many followers. He does invest his own money instead of other's like the wolf of wall street. Still, how many have lost big time that don't have his trading expertise?
Poor Investment Marijuana Penny Stocks In Review
In our first article we listed a few penny stocks as examples to avoid. Here they are in review.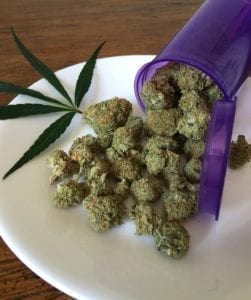 MCIG – MCig out of Henderson, Nevada. This company recently moved from e-cigarettes and vaporizers into the marijuana construction industry. MCIG trades at a market cap of 140 million dollars with a reported annual revenue under 2 million. How is this humanly possible? That should be a big red warning sign for investors.
MJNA – Based out of Poway, California. Here's a company that by all regards appears healthy. They reported an annual revenue of 5,500,000 for 2016. The problem lies in their market cap of $476,000,000. Does such a new company really have that much infrastructure?
IIPR – A company out of Maryland that buys commercial property and leases to marijuana businesses. You have to wonder if they're operating under legal conditions or if they pass the buck. IIPR trades currently around 18 a share with a market cap of 60 million. They haven't been in business long enough to provide an annual earnings report. Sound like a strong investment to you?
More Examples Of Perilous Marijuana Stocks
You can try to follow wolf of weed street advice and sell at the right time. Prudence says it may be your best bet is to stay away from these stocks completely. Good investment is a gamble with the odds in your favor. The following marijuana penny stocks are a long shot.
ACAN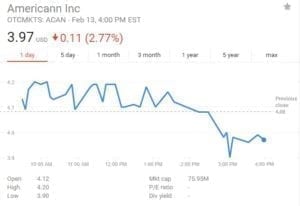 AmeriCann is another marijuana company out of Denver, Colorado. They provide consultation, financing, design, and construction services to marijuana growers. Their stock projection is off the charts and they trade at a market cap of almost 76 million.
ACAN has a huge loss in earnings the last couple years and revenue of $140,000 in 2015. Launched in 2010 as Nevada Health Scan, AmeriCann changed to its new name in 2014. ACAN has seen huge stock growth as investors move money in. This stock could pay off with good business practices. It would be safer to put money elsewhere and keep an eye out.
ATTBF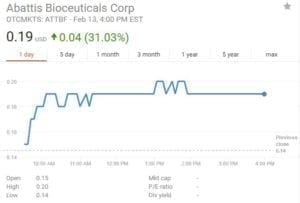 Abattis Bioceuticals Corporation is a Canadian company. Located in Vancouver, they produce and license ingredients used in bio products. These products include creams, nutritional, and health products among others. ATTBF trades around 20 cents a share at a market cap of 25.2 million.
Abattis provides another example of a company in its early stages. This company launched in 1997 as Abattix Biologix and changed their name in 2012. ATTBF earnings the last few years are in the red by millions as they keep investing. They did see revenue of almost $69,000 in 2015. Abattis is a risky proposition they way things stand. They are a company to keep an eye on because of current acquisition activities.
CANN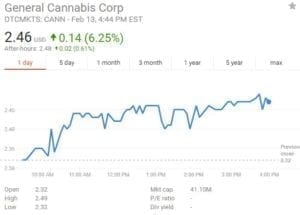 General Cannabis Corp. out of Denver, Colorado provides many different services, all surrounding the marijuana industry. A short list includes consultation, property acquisition, security, and even cash transport.
CANN opened shop in 2013, has gone through one name change, and trades around $2.40 per share. It has a market cap of nearly 39 million dollars at the time of this article. CANN had decent 2015 revenue at 1.76 million but still fell 8.79 million red for their earnings.
Blue Chip Investing In Marijuana Stocks Can Bring Solid Profit
It is possible to find established companies when investing in marijuana stocks. These companies show strong leadership, have a track record of success, and take action before providing realistic profit projections. We provide a couple examples in our first article.
Recap Of Solid Blue Chip Marijuana Stocks
SMG – Most people that have been near a garden know this company. Scott's Miracle Grow. Headquartered in Marysville, Ohio, Scott's Miracle Grow opened for business in 1868. They have a fairly long track record of sales. SMG involvement in the acquisition of hydroponic companies makes them look even better than their 2016 315 million in earnings.
GWPH – GW Pharmaceuticals out of Cambridge, UK tests and manipulates marijuana chemicals to create new substances. Their drug Sativex gained national attention after positive test results on patients with multiple sclerosis.  GWPH closed at a huge 129.42 today and most investors believe they will continue growth.
Further Examples Of Blue Chip Companies For Investing In Marijuana Stocks
We gave a couple last time, but what else is out there? You deserve at least a couple more safe picks if you're interested in investing in marijuana stocks. One way to stay safe when investing in marijuana stocks is to look for companies that don't deal directly with the plant. They might work in lighting or hydroponics like Scott's Miracle Grow. These companies avoid trouble with regulations. Of course you also want to find a well established company. Here's a couple that we found.
ABBV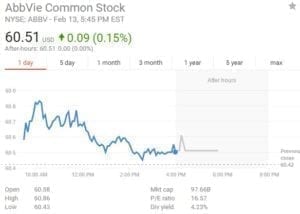 AbbieVie Inc. makes Marinol among many other drugs. Marinol helps AIDS and chemotherapy patients with stomach sickness and loss of appetite. With headquarters in Chicago, AbbieVie opened doors for business in 2012 and trades around $60 a share.
Marinol poses no risk to investors due to its approval by the FDA. Sales have been flat but they may increase with the growing popularity and acceptance of marijuana. Besides Marinol, AbbieVie provides several other well performing drugs. They reported earnings of 5.14 billion dollars in 2015 and have a three year 12.5% dividend growth.
AERO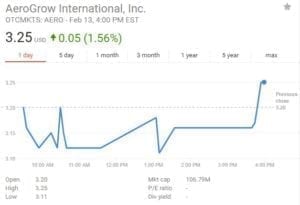 AeroGrow International provides an example of a newer company that's doing well and stays away from the mainstream marijuana industry. Based out of Boulder, CO, this company knows indoor gardening systems and sells them world wide. They trade at $3.25 a share while writing this post with 2016 revenue of 19.61 million. The last three years have seen diminishing negative earnings.
AeroGrow is out of debt and they appear to be in a strong position to grow in the coming years. They have developed strong relationships with companies like Scott's Miracle Grow and know a strong international market. While AERO is still young, they present a safer option for investing in marijuana stocks.
Investing In Marijuana Stocks Conclusion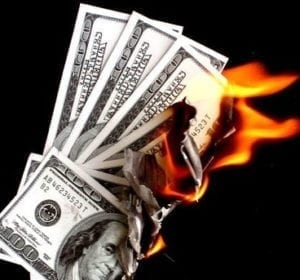 The projected growth of marijuana sales in the United States to $8 billion by the end of 2018 leaves no doubt that a lot of money is on the table. People see green and they get giddy with dreams, but prudence makes a wise man rich. Wealth isn't usually built in days, but by making smart decisions over the course of many years.
We warn you that none of our predictions are rock solid fact. They could go exactly the opposite direction as we suggested. It's the stock market and it involves companies which are made up of people. Anytime humans are involved there's a high likelihood of error. Low cap stocks are also very volitile and can be manipulated. Take your time and don't make any hurried decisions when it comes to investing in marijuana stocks. The money isn't going away anytime soon.
*The above references an opinion and is for information purposes only.  It is not intended to be investment advice.  Seek a duly licensed professional for investment advice.