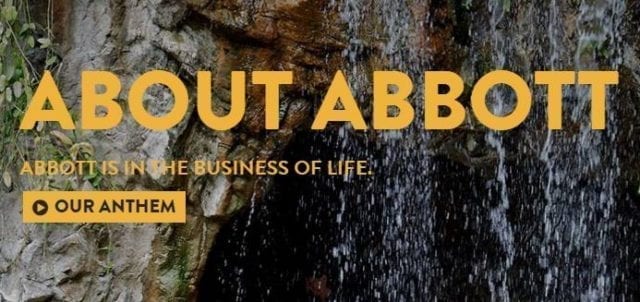 Abbot Laboratories (ABT) – An Experienced Company And A Reliable Blue Chip Stock – but an Anti-Marijuana Stock

With headquarters in Abbot Park, Illinois, Abbot Laboratories has hubs across the United States. They do business in many facets of the medical and health industry. Abbot products include heart stints, medical diagnostic devices, and nutritional products to start. They also produce the opiate based painkiller Vicodin which is know for its abuse.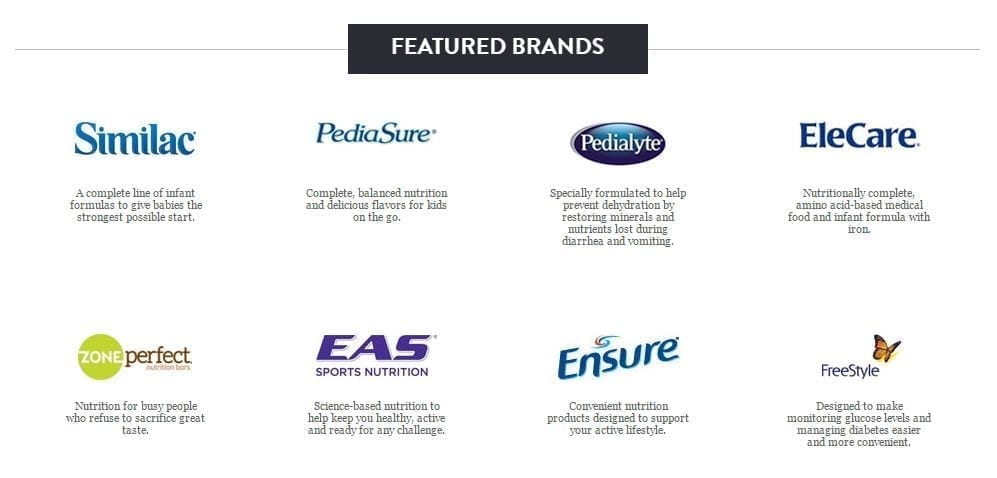 Abbot origins date back to its foundation in 1888 by Dr. Wallace C. Abbot. He helped revolutionize the concept of pharmacy and 129 years later they are still in business.
A closer look at Abbot history, executives, financial value, and future prospects reveal a low risk investment company. The potential for long term return is strong as Abbot continues to see positive stock growth.
Abbot Laboratories – History, Executives, And Current Company Value
A History Of Abbot Laboratories 
Dr. Abbot was a pioneer in forming safe medicine under controlled conditions. It was this initial practice that led to the foundation of Abbot and word spread across the USA. The company has a long list of historical events helping to create new medicines and technologies.

They survived the great depression and continued to thrive as a company by making breakthroughs in the medical industry. ABT owns a strong portion of the medical market today and has diversified into many nooks and crannies.
Abbot Contributes To Campaigns Against The Legalization Of Marijuana
Ads on television in Arizona right now portray the legalization of marijuana as a doomsday event. These ads join the fight against proposition 205 which would legalize weed for adult use in Arizona.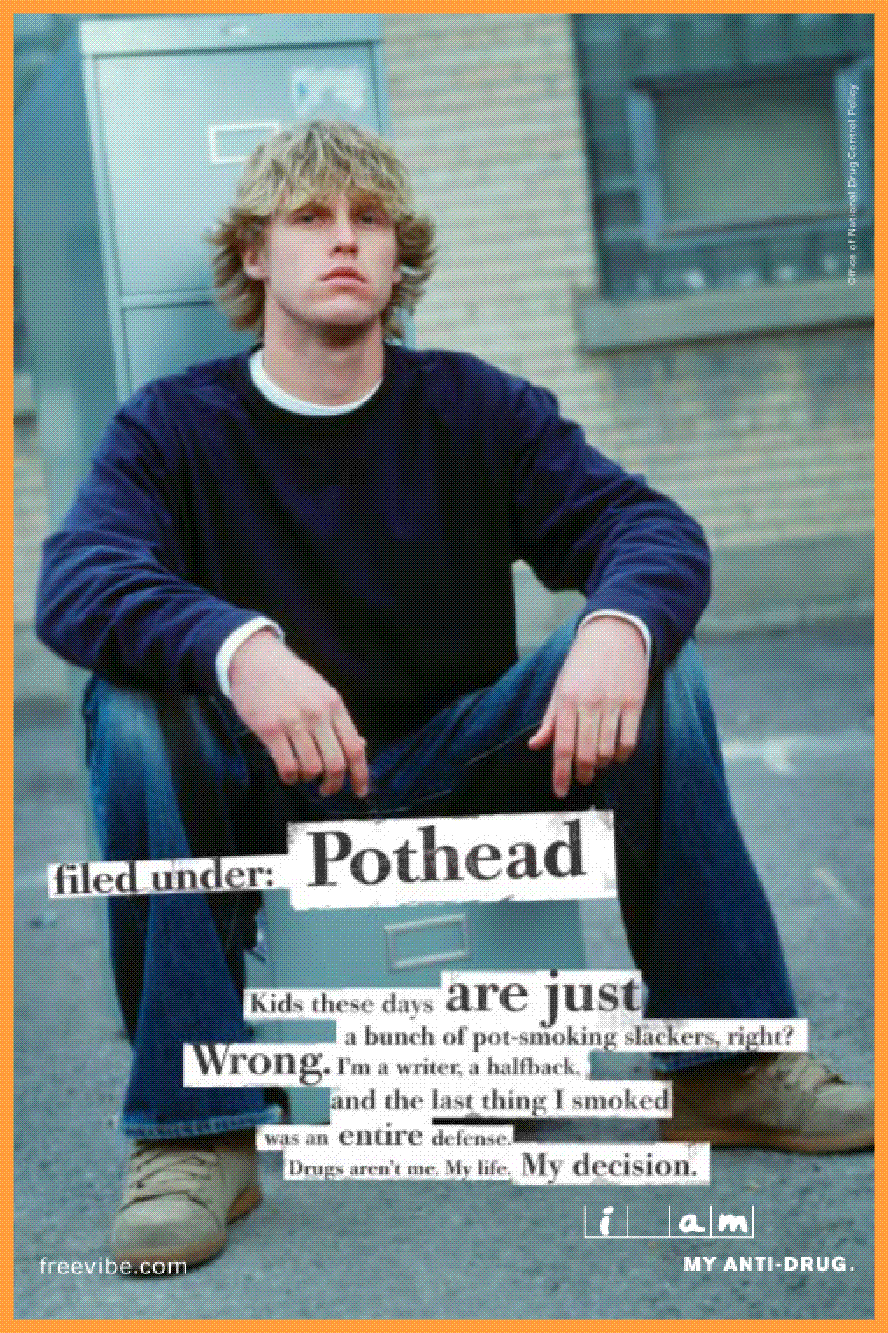 Abbot may not contribute to these specific ads. They do dole out a pretty penny every year in contributions to state sponsored anti drug organizations. Abbot is large producer of the addictive painkiller called Vicodin which is in part responsible for the opiate epidemic in the USA.
It's not surprising that Abbot supports the same groups that fight marijuana legalization. Those who can read between the lines aren't fooled about the dangers of marijuana vs opiate based pharmaceuticals. Companies like Abbot donate millions to anti marijuana organizations as their own drugs kill people.
At the same time, states that have legalized marijuana have seen a 25% drop in opiate related deaths over a three year period. Facts don't lie and people wake up. This puts legal pharma drug dealers under pressure as marijuana popularity grows.
Abbot Laboratories Company Executives
Serious stock investors know the value of researching company executives. Their experience can make a big difference. Check them here as listed by Yahoo Finance along with each executive's pay.
Chairman And Chief Executive Officer: Mr. Miles D. White – Annual Pay: 6.29 million.
Chief Financial Officer And Senior VP Of Finances: Mr. Brian B. Yoor – Annual Pay: 905,880 thousand.
Executive VP Of Ventures: Dr. John M. Capek Ph.D. – Annual Pay: 1.39 million.
Executive VP Of Established Pharmaceuticals: Mr. Michael J. Warmuth – Annual Pay: 2.25 million.
Executive VP Of Diagnostic Products: Mr. Brian J. Blaser – Annual Pay: 1.45 million.
Abbot Laboratories – Company Standing And Current Stock Value
As stated in the opening sentences, ABT sits right at 45.36 dollars per share and is a strong blue chip company. Their trading at a market cap of 78.38 billion and ABT has a strong financial backbone.
A look into historical trading of ABT shows they have an average quarterly growth of 2.79% and they have cash in reserve. Research into ABT reveals a total backing of 17.3 billion with an available reserve of 2.06 billion.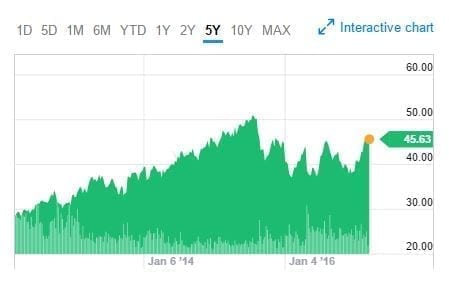 Abbot has the power to move large sums of money like they did in their recent sale to Johnson & Johnson. ABT let go of their vision care business known as Abbot Medical Optics for 4.325 billion.
Investment in ABT does not come without risks for shorter term moves as seen in July of 2015. The inflated stock was way up above 50 dollars per share before it crashed and eventually dropped as low as 37.13 per share. Still, the five year graph shown above paints a much brighter picture today than when it started.
The Future Of Abbot Laboratories
It is clear that Abbot stands on a strong business foundation and they can flex financial muscles if need be. They are likely to see a continuation of long term growth with dips and valleys along the way.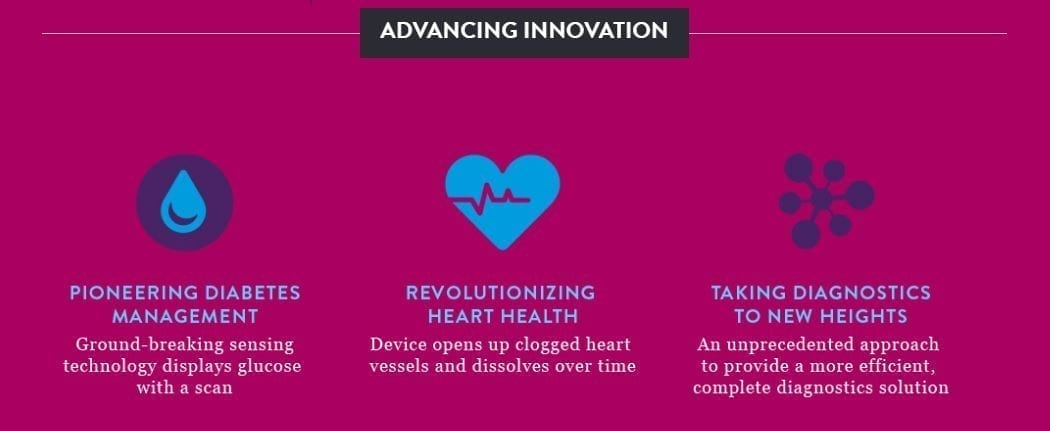 Their contributions to anti marijuana campaigns may become a setback as medicinal marijuana use grows. That money isn't helping the people who are dying from Vicodin and Oxy-Contin. In fact, it appears that marijuana is helping them.
It is understandable that a corporation as large as Abbot would want to stay away from a controversial product like cannabis. It would still be nice to see them do business with a little more dignity.
*The above references an opinion and is for information purposes only.  It is not intended to be investment advice.  Seek a duly licensed professional for investment advice.