Jobs are popping up all over the United States. There's one waiting for you as long as you don't mind working in the marijuana industry. An abundance of legalization efforts across the country have created thousands of new marijuana job opportunities.
Marijuana jobs have been around for some time now, but they haven't necessarily been legal. There are now 26 states and the District of Columbia that offer marijuana job openings. What kind of work can you do in the field of marijuana? Let's take a look and find out.
The Many Marijuana Job Opportunities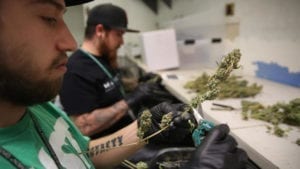 From research to baking edible goods, there's a long list of new marijuana job opportunities. As recreational regulations begin in newly legalized states, the list of marijuana jobs will continue to increase.
Legalization offers stable employment where before a risk was always involved. Marijuana jobs are now very much a legitimate source of income. There's no reason anyone looking for a career change should pass them up in consideration.
Matching skill sets to marijuana jobs is also possible due to variance of needs. Thinking about a job in marijuana but not sure if you'd like it? Who knows, maybe one these marijuana job opportunities will suit your fancy.
Marijuana Research Jobs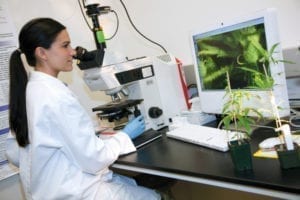 The field of scientific research is about to explode in the marijuana industry. States like California have designated tax income from the sale of marijuana for research purposes. New organizations scramble to get setup in preparation for all sorts of new studies.
Want to be on the cutting edge of marijuana product development and research? This is the field for you. Required credentials could include degrees in chemical engineering, horticulture, and biology.
Marijuana Dispensary Jobs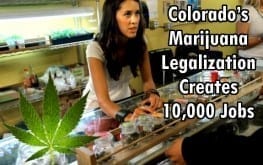 These are the brick and mortar businesses people walk into to get their weed. Dispensaries mostly offer jobs for budtenders. This could include retail sales and require knowledge of the various strains of cannabis. It might also ask for trimming and other bud care necessities depending on how the business is set up.
Budtenders had a starting pay rate of between $10-12 hourly from a Colorado comparison. It may be hard to make a living as a budtender depending on your expenses. It could however get your foot in the door with a good company with the possibility of promotion.
A word about dispensaries. Be sure to check up on any place you consider applying to. Today's current state of dispensaries shows that many operate without permits or license. A job at one of these dispensaries could be very short or worse, carry legal penalties.
Growing Marijuana Jobs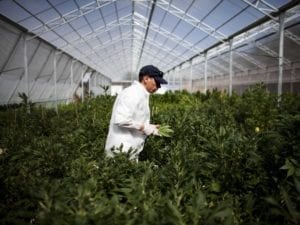 It all starts with mother nature. There wouldn't be any other marijuana job opportunities were it not for the growers. Cultivating marijuana into valuable bud product is a skill that will bring a decent pay. Growers can earn up to $90,000 a year.  Growers that grow their own pot could make several times that. More and more marijuana grower jobs will become available, especially in the states with recreational cannabis.
Dab & Rosin Extract Makers
Solventless extract is on the rise ever since the discovery of making rosin with a hair straightener. Now large heat presses are used to make large batches of solventless rosin. Running a dab shop could be a very lucrative business and companies will be paying $50-90 K a year for these services.
Edible Marijuana Bakery Jobs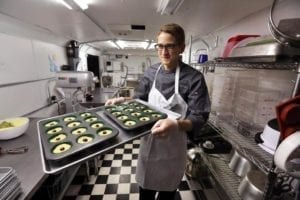 Now here's a job you can put your mitts into. Have a big kitchen? go small scale by getting a contract with a local dispensary or mobile delivery service. Of course there will be large scale bakery businesses opening up. These will have entry level positions, but a marijuana bakery manager could stand to make a respectable income.
Marijuana Sales Jobs
It's not only sales jobs that will be needed, but every aspect of sales as it pertains to big business. Companies will need foot soldiers to go out, establish relationships, and build accounts. They'll need marketing, customer relations, HR, and many other business related occupations.
Marijuana Jobs In Washington, Colorado, & California
They aren't the only states to have recreational marijuana but they do provide a good example. So where can you go in these free marijuana states to find employment in the field of marijuana? You can definitely walk in to a dispensary with your resume and ask if they're hiring. Craigslist also had adds for dispensary and bud trimming positions in Colorado. You could also check out some of the new online marijuana job boards.
Monster & Indeed

Monster has been around for a while though Indeed is the go to choice these days. They do have different advantages for the job poster. Monster has 30 and 60 day ad options while Indeed offers a pay per click service. What should be of interest to a job seeker is that companies have to pay for Monster & Indeed. You aren't likely to find bogus job descriptions on either one.
420Careers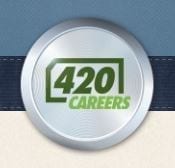 420Careers.com is a free marijuana job board that does have a large amount of listings. Companies can create a free account and easily list their jobs. They can also pay a $25 dollar fee to have a featured listing. Job seekers can upload their resumes which can then be browsed by interested businesses.
The Cannabis Jobs Board
Here's a website who's services go beyond that of just employment matching. They claim to pull every marijuana job listing from the internet and list them on their site. The Cannabis Jobs Board also offers resume consultations and they offer 1 on 1 recruitment services for employers.
THC Jobs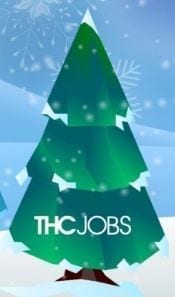 This website based out of Hollywood, CA offers another marijuana job board service. It's free for job seekers and they offer a 14 day trial for job postings. If nothing else, THC Jobs has a blog where you can read about marijuana employee experiences.
Marijuana Job Training
There's no doubt that going to college and getting a degree in a related field will increase your value as an employee, even in the field of marijuana. What if you don't want to spend 4 years getting a bachelor's degree? Having a marijuana certification course under your belt could put you ahead of other prospective employees.
Cannabis Training Institute
Here's a website that offers tips for people looking to land a job in the marijuana industry. The Cannabis Training Institute also offers online courses. Their subject matter includes Dispensary Technician, Health & Safety, and Medical Cannabis. These courses may indeed give you an edge, but they aren't cheap. One course can run as much as $300.00.
HempStaff

HempStaff is a training company, recruitment center, and job placement service all wrapped up into one. They provide dispensary training for the medical marijuana field. HempStaff also brags about being able to fill top company positions like Growmaster or Dispensary Manager. They provide state by state certification for medical marijuana handlers as well.
Conclusion – Can We Use Your Employee Discount?
There's one last job that wasn't mentioned. Writing for a popular marijuana blog counts as working in the marijuana industry, but it doesn't come with an employee discount. All joking aside, there are literally thousands of new marijuana jobs out there. From entry level to career level positions, fix up your resume if you're interested.
Use past experience as a retail manager to get a job running a dispensary or develop new skills through a certified training program. You could always put in some time on the weekend trimming for a local dispensary or grower and start learning skills that way. Good luck whichever path you choose. Hopefully this information helps you on your search for the top marijuana job opportunities.