Please Stand By For New Updates – Don't see your event here?
Email us at updates@dabconnection.com and we will add it to the list!
Recreational cannabis is now legal in Canada! With that being said, Canada is officially the second country to legalize recreational cannabis. So much to come in Canada! In the meantime, here is a list of fun, different and unique events that you can enjoy.
Cannabis Events Canada 2019
*CANNABIS 101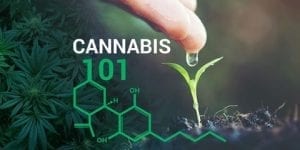 When: 25 June 2019, 7:00 PM – 9:00 PM EDT
Where:
318 Richmond Rd, Ottawa, ON K1Z 6X6, Canada
Price: $10
Learn more about Cannabis in this 101 class brought to you by Hybrid Pharm
Questions or concerns about medical cannabis? Curious about how the human endocannabinoid system works and buzz words like CBD, terpenes, THC?.
Join our educated staff for an open discussion that will cover multiple topics.
Reserve your place today as space is limited and this class will fill quickly!
More HERE
*Cannabis Comedy Festival Presents: Dope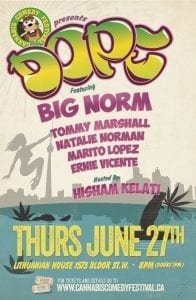 When: June 27,  7:00 PM to 10:00 PM
Where: 
1573 Bloor Street West , Toronto, ON M6P 1A6, Canada 
Price: $20
DOPE Presented by the Cannabis Comedy Festival at the LIThuanian House. There will be no short of laughs, but there might be low on seats. Featuring some of Toronto's Top Comics and Headlined by Big Norm. We have also included some erotic pole dancing during the show, exciting giveaways, and vendors.
*Expo Cannabis Montreal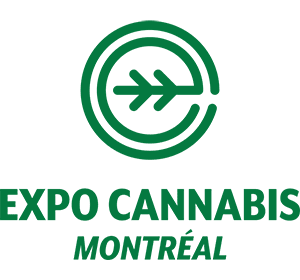 When: October 3 – 4, 2019
Where:
900 Rue de la Gauchetière O, Montréal, QC H5A 1E4, Canada
Price: $30-$195
Join like-minded industry professionals working in all aspects of the Cannabis Industry, including Licensed Producers, growers, investors, suppliers, healthcare providers, job-seekers and media at this premier event showcasing the best products, services and world-class speakers the industry has to offer. This is the place to learn and share everything there is to know about the cannabis industry
More HERE
*Cannabis Career Festival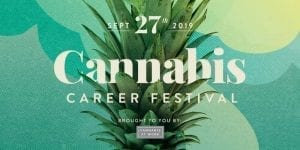 When: Sep 27, 10 AM – 8 PM EDT
Where:
Locomotive Hall, Steam Whistle Brewing
255 Bremner Blvd, Toronto, ON M5V 3M9, Canada
Price: $19.99 – $24.99
The Cannabis Career Festival is an experiential event where you will engage with passionate cannabis professionals, business leaders, and educators.
It's a festival for people who want to know more about the options for one of their biggest life choices – their job.
If you're interested in joining Canada's fastest growing sector, this event is for you.
More HERE
*Canadian Greenhouse Conference 2019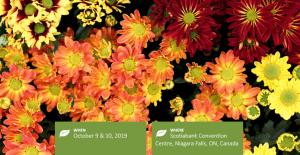 When: October 9-10, 2019
Where: Scotiabank Convention Centre – Niagara Falls, Ontario, Canada
Price: Free
As Canada's foremost event for commercial greenhouse flower, vegetable, cannabis, berry and nursery growers, the Canadian Greenhouse Conference (CGC) is the ultimate connection point for growers, suppliers and research partners. Held annually since 1979 the CGC is committed to:
*Providing a high-quality conference experience for the extension of information through               speakers, workshops, demonstrations and exhibits.
*Offering networking opportunities for growers and industry.
*Funding research and education within Canada, through the Cecil Delworth Foundation, to                improve the Canadian greenhouse industry.
More HERE
*HempFest Canada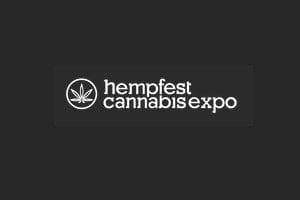 When: Oct 11-12, 2019
Where: 
Calgary, AB
Price: $15-$20
The HempFest Cannabis Expo provides an environment for industry pioneers, as well as new and existing consumers to learn more about one of North America's fastest growing industries, and one of the world's most valuable plants.
Come to connect with fellow consumers, patients, industry members, entrepreneurs, job seekers and local leaders. Leave with new relationships built, stories shared, the latest innovative products, and a ton of new knowledge on how the cannabis plant can benefit you and your community.
More HERE